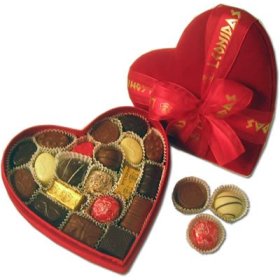 A Highly Memorable Gift - delicious chocolates, January 17, 2007

If being "in love" gives you a zest for life, then the "I Love You" chocolate with dreamy lemon filling embodies this sentiment. Each chocolate has a unique design and the I Love You chocolate has two hearts, ribbons and a seal. After you sample the variety of chocolates, specific flavors will stand out as favorites.

Here are my favorite creamy fillings (ganache and butter cream) which come in dark, white and milk chocolate depending on the selection:

Antoinette - A smooth Brandy flavored ganache

Lingoit Lait - Absolutely delicious vanilla flavored fresh butter cream filling. Time definitely stopped while tasting this chocolate.

For ever - If you love coffee this may be one of the most delicious milk or dark chocolate chocolates ever made as it is filled with a special coffee cream that has hints of caramel. I ordered an entire box of these and they come in a variety of flavors. The milk chocolate and cherry filling is like Claude Debussy's Reverie. It is difficult to describe besides saying it is like a delicate cherry icing wrapped in milk chocolate.

Merveilleux - Milk or dark chocolate filled with coffee ganache.

Europe - Dark or milk chocolate filled with rum filling.

Ganache - Milk or dark chocolate with pure ganache.

Tosca - Milk chocolate with a special ganache.

Antoinette - Delicate caramel hints in the milk chocolate coating mingle nicely with the vanilla filling.

Eve - Milk or dark chocolate with a creamy dreamy banana filling.

Alexandre le grand - A milk or dark chocolate with caramel cream.

There is also a good chance you will see one of the chocolate covered cherry chocolates and a white chocolate with coffee cream.

Also Recommended:

If you wish to also try the Napolitains, I'd suggest the 1 pound sampler Ballotin with six varieties. You may also want to look for the new Palet d'Or. A deeply delicious and strong bitter chocolate filled with ganache. The center is made with butter, cream and chocolate and the outer coating is a masterpiece with gold decorations.

Leonidas now has over 1700 stores and sales locations worldwide and they offer over 80 varieties of fresh chocolates. The chocolates are air freighted weekly from Brussels so you will always find the quality to be superior.

Ships from New York...

~The Rebecca Review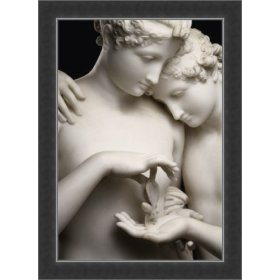 Strawberry Pleasures Body Massage Cinnamon

Sensual Recipes Humor Romance Candles Fantasy Weekend Exercise
Poetry Cards Chocolate Love Potions Picnics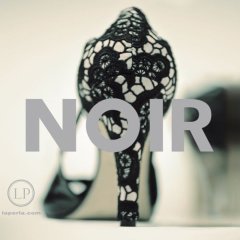 Je T'aime, October 17, 2006

Mysterious movies, an intoxication by exotic perfumes, nights beneath a full moon lost in a kiss, these are the moods in La Perla: Noir. You almost feel compelled to dress up to listen to this CD, preferably in something by La Perla and perhaps wearing something like La Perla by La Perla perfume.

At times breathy lyrics (Atelier) accompany fast-paced sensuality that sets a sexy mood for many occasions and feels a little dangerous. "Tie Me" is a dreamy escape with smooth jazz appeal while "Toi et Moi" is a giggling phone conversation in French with playful sensuality and romantic dreams. "Ciel bleu" has a deeply sensual appeal while "Caramel" feels sweet and mischievous.

"Late Night Rendezvous" captures late night dining and the sensuous feeling of silk. "Sottovoce" has elements of an old-fashioned movie melting into nostalgia and elegance. It is the most exquisite track on the album and slips you into the night...

~The Rebecca Review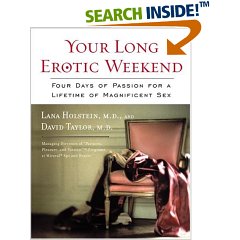 Journey of Ecstatic Sexual Discovery, April 18, 2006

"...in the course of evolution, the energy of love has been co-opted by sex, yielding romance - the feeling of infatuation that leads to mating. The formation of a lasting emotional bond between a man and a woman confers an extra degree of success on their genes: The stronger the male's attachment to his mate, the more likely he is to zealously provide for and protect her and their offspring...Sex allows love to flow between two bodies in an intense, elemental form." ~pg. 28-29

Your Long Erotic Weekend is a book based on a popular program at the Life In Balance Resort. This book goes beyond meeting a partner and dealing with the initial complications of introduction, casual sex and immediate gratification and enters entire new realms of discovery. This is a program for couples who want a lifetime of exceptional sex with a partner they honor and respect.

Lana Holstein and David Taylor present a pathway from mediocre sex, frustration and resignation to life-changing and enlightening sex. This program will also help couples who are happy with their sex life to reach a deeper level of commitment. The program includes:

Day 1 - Tuning Into Your Sexual Energy: An exploration of masculine and feminine polarity.
Day 2 - Pleasuring Her
Day 3 - Pleasuring Him
Day 4 - Putting It All Together and Making it Last: Ways to reach the realms of sexual ecstasy and enter into a "joyous multidimensional experience."

The authors explain the essentials of human sexuality and present ideas and practical suggestions that lead to a deeper understanding of anatomical, physiological and medical factors that will affect sexuality. Throughout the work, there are conversations and stories of experiences. There are lists of sensual supplies, ideas for mood music (Norah Jones, Sade, Prince...are mentioned) and suggestions for aphrodisiac foods. The authors also suggest buying sexy poetry books like poetry by Rumi or Neruda.

"As we have come to understand it - largely through our study of the Indian discipline of Tantra - sex is not an act of release, but rather an ecstatic ritual of creation, renewal, and perhaps even worship." ~pg. 23

Each day includes a schedule for the experience. The day is divided into Morning, Noon, Afternoon and Evening. Day 1 includes an idea for a picnic in bed by candlelight and ideas for opening the heart and kissing with more passion. Breathing exercises, Soulgazing, The Seven Dimensions of Sex (you get to score your inventories and all have a Y/N answer which gives an X-ray of your current sexual connection), Running a bath for your partner (so comforting), Nonverbal Communication, Interesting and very Sexy Tea Party and Gifts for Your Lover.

Please check www.LUSH.com for
availability - Romance in a Stone
Poetic Beauty Product, January 16, 2007

"The grass is thick and cool, it lets us lie
Kissed upon either cheek and either eye
I turn to thee as some green afternoon
towards sunset, and is loath to die: "
~Walter Swinburne - In the Orchard

Rose, Orange Blossom, Sweet Wild Orange Oil, Mandarin Oil and Tangerine Oil are blended into a surprisingly warm fragrant escape. The "Romance in a Stone" bath ballistic also contains a poetry surprise. Within the sodium bicarbonate, a poem is encased and only escapes in liquid.

The dried rose petals float about mysteriously and a warm fragrance reveals powdery notes and warm undertones. Once the "Poem/Love note" dries out, it still retains a wonderful warm scent. You may feel inclined to follow this bathing experience with the luscious "It's a Pleasure Treasure" massage bar that contains lovely ingredients like orange blossom honey.

The Avowash soap is perfect with this bathing experience as it moisturizes the skin and is super melting and creamy.

~The Rebecca Review

Clove Bath Bubbles or Shower Gel
Silky Shower Gel, November 6, 2007
Kama Sutra's Wild Clove sensuous bathing gel is perfect in the shower and can also be used for bubble baths. The convenient pump bottle also makes this perfect to keep by the sink. If you love the warm soothing scent of clove then this might impress you. The oils in this gel make this a silky moisturizing experience and they include: almond, olive, carrot seed, jojoba, safflower, avocado, clove, sesame, sunflower and wheat germ oil. With so many oils this can also be used as a shaving gel.
Kama Sutra Botanicals Bath Salts and Candles


This intellectual and sensual journey is a very exciting way to connect with your partner and requires a full four days of undivided attention if you follow the program completely. By submitting to this experience you will not only reconnect emotionally, but you will connect spiritually. I think this book could also be read to gain a greater awareness of sexuality in general and it could be read by both partners and then the ideas could be incorporated into a more spontaneous fusion on a weekend getaway. IOW, you could each read the book and compile ideas (short summaries, highlighting passages/sentences or notes) for a weekend that you plan out as a way to reconnect.

You could also take ideas from this book for shorter weekends and extend the reconnection phases over a period of months. I could see an ideal situation where each partner takes turns planning weekends and lets the other partner relax into the experience. A companion CD may be ordered and it corresponds with the exercises in this book.

Your Long Erotic Weekend is a very exciting way to reconnect with your partner and of all the books I've read on sexuality, this one shows practical ways to reach a new level of spiritual and romantic connection that not only enhance your own awareness of sexuality, they are comforting and emotionally satisfying. I don't see why members of any religion or race cannot enjoy the ideas in this book. You do not have to worship any deities and in fact, you are more likely to be worshipping your partner. What a beautiful gift to the world. 100 Stars.

~The Rebecca Review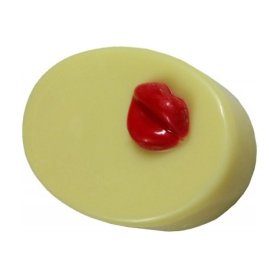 Intoxicating Jasmine and Melting Cocoa Butter, February 13, 2007

The Fever Massage bar is almost the same shape as the Therapy massage bar, although it has those cute red lips that make it a little sexier. The blend of rose, jasmine, sandalwood, gardenia and jasmine make this an "I can't think straight, where am I?" heady and intoxicating experience.

I would not advise you to use this while driving, while walking across a busy freeway or in any situation where concentration is needed, say like flying a plane. Honestly, when you inhale this delicious fragrance, all thought disappears. It is relaxing, seductive, sexy and warm and melty. The type of mood that says, climb into a warm heated bed.

The Lush massage bars melt over your skin and release exotic scents reminiscent of summer nights and flickering candles. If you are using this massage bar by yourself or with someone you love, climb into bed after a warm bath and you can use this like you would body lotion, except it is easy to apply from head to foot and you get the added benefit of massage.

As a massage product, it is very easy to use and even when it breaks into smaller pieces at the end, you can use the smaller pieces very efficiently.

If you love this massage bar, you will go (((wild))) for Flying Fox temple balm (I'm on my second container in two weeks - been using it as a perfume) and the silky honey dream Flying Fox shower gel (largest size recommended highly).

Also look for "Youki-Hi" to put in the bath (glitter is quite pretty) and the Silky Underwear body powder is also scented with jasmine. Don't forget to turn on your heating blanket before you jump in the tub. :)

~The Rebecca Review

P.S. Rehab shampoo and the American Cream conditioner go well with this experience.



Slip into Cinnamon, December 26, 2006

If you are looking to slip into something a little more comfortable than Altoids (shocking cinnamon), then the oral fixation cinnamon flavor may suit your mood. I'll admit I like the container even more than the mints and yet, the mints are still cinnamony enough to get my attention.

~The Rebecca Review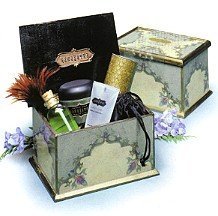 Intercourses: An Aphrodisiac Cookbook
It is said that if you place cardamom under your tongue and kiss
your lover, he/she will be bound to you by invisible chains of desire.

Food TV Recipes for romantic dinners.

Gift Basket Boutique Unique gifts of gourmet food.
The Seduction Cookbook PassionFruit Cookbook
The Kiss Statue by Auguste Rodin
Books & Sites about Romance & Relationship Issues

Women have a great deal of respect for a man who is considerate of their needs
and desires emotionally, spiritually, physically, and materialistically.
~Steven Andrew Guerrero, author of Gentlemen, Start Her Engine

Inspiration Point Comprehensive resource for romance

Personality Type Great information for understanding men/women.

Romantic Movies - with review links

The Romantic Romantic stories of proposals.

Start Her Heart A companion site to a book with amazing romance ideas.

Surprise Find unique gifts according to specific categories.
Candles

Sage Colored Ambiant Candles Dissolve into a Ruby Glow
Ambiance, October 26, 2004

All that was warm and quick, she loved too well-
A light, a flame, a heart against her own...
~Dorothy Parker

The Archipelago Botanicals Excursion Collection has a few exotic candles that melt beautifully into pools of shimmering sensual liquid wax. Of all the candles I'd choose for October, the Ambiant tea light candles are perfect to set a rich romantic tone. When they melt after a few minutes, the light dances on completely melted wax as if a lone skater on a moonlit pond. From above, the clear wax radiates with a ruby glow and from the side, the color is dark flickering amber.

Rose De Mai Candle
for Romance & Relaxation


You may also want to buy these for Valentine's Day or Christmas. They could be used for romantic or seasonal festive occasions. I think my husband can definitely add these romantic candles to the "Her Favorites List" in the Gentlemen, Start Her Engine book by Steven Andrew Guerrero. For some reason, I think he'd approve of these candles at a midnight picnic with chocolate covered strawberries.

One candle can also be placed on a tiny silver, glass or copper plate at the top of a Zen Rock Water Fountain.

~The Rebecca Review

Dedicated to the amazing couple who sent me a surprise
package! Now I'm typing reviews with a tranquil fountain
and beautiful candles glowing into the night.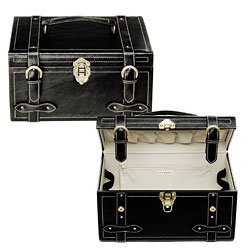 Your Novel Create a personalized romance novel or try this site: Book by You

Make a meal together, send a message in a bottle, say "I Love You"
in a different language, leave a note under your lover's pillow,
make a chocolate and strawberry fondue, give a massage,
make a web page just for the person you love and send them the URL,
go away for a romantic weekend, send a gift basket
or send flowers that have a special meaning.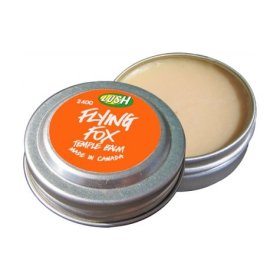 Warm Honey Jasmine Solid Perfume, January 30, 2007

I say "solid perfume" but this really has the texture of a luxurious body butter. Almond oil, burdock root, jasmine, beeswax, Evening Primrose oil, Ylang Ylang, Cypress oil and Palmarossa oil are blended together in this dreamy cream perfume.

Flying Fox temple balm is perfect for massaging into pulse points and surrounds you in a fragrant haze that is comforting, warm and kinda sexy if you like exotic floral perfumes. To enhance the experience, the Flying Fox shower gel with honey and skin soothing ingredients is perfect to use before you apply the balm.

One container of the balm works well with the 3.3 fl. Oz. Size of the shower gel. You may want more than one if you buy a larger size shower gel because these two items seem to work very well together to create a sensuous mood.

I love using this in the evening when my husband and I will be spending the night watching a movie or it is great for "date night" if you want to feel sexy and confident. If you love Ylang Ylang and Jasmine, this should please and make you feel like a goddess. I found that my mood was very mellow and I felt especially calm and agreeable. So, it must work.

~The Rebecca Review
Victoria's Secret Dream Angel Heavenly Perfume Set
Whispery Warm Fragrance, April 5, 2007

Dream Angels "Heavenly" by Victoria's Secret is at first spicy with hints of honey and white peony. The fragrance then mellows into a whispery warmth of musk and warm florals leaving your skin with a kiss of intoxicating sweetness. Perfect for summer evenings and romantic outings. This is a fragrance you will want to layer by using the body lotion and body wash so it will last all day.

~The Rebecca Review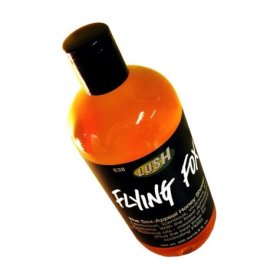 Soothing and Sensuous, January 30, 2007

The Flying Fox Shower Gel is the second shower gel I've tried from Lush and this one has a silky, sensuous, honey appeal. This really does contain honey and is also infused with Jasmine Flower Extract, Ylang Ylang, Cypress Oil, Palmarossa Oil, Angelica Polymorpha Sinensis Root and Arctium Lappa Root. That is one list of ingredients!

All I can tell you is that this blend of essential oils and plant extracts is especially soothing to the skin and the scent of jasmine makes this especially appealing. I noticed that unlike other shower gels and soaps I've tried, this didn't remove the moisture barrier and I ended up feeling like my skin was moisturized when I stepped out of the shower.

To extend the beautiful warm jasmine fragrance, you can use the luxuriously smooth and creamy Flying Fox Temple Balm as a perfume. It is heady! I love that you can experience the fragrance all night long by using the temple balm. I love the scent of Jasmine so this was a real find!

~The Rebecca Review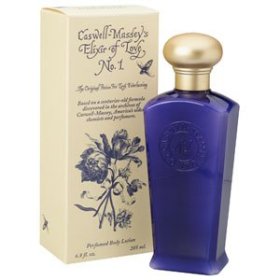 Elixir of Love Lotion - To See More Love Potions, Click on Love Potions Tag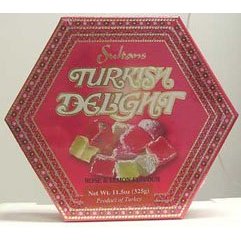 Mystical Confection, October 17, 2006

"Legend has it that in his endeavor to cope with all his wives a certain Sultan summoned all his confectionery experts and ordered them to produce a unique dessert to add to his collection of secret recipes for which he was famous. As a result of extensive research Turkish Delight was born."

The ingredients are as basic as sugar, water and starch, but the flavor is smooth, slightly soft and sticky and dreamy floral sweet. It is impossible to imagine how such perfection evolves from the list of ingredients. The Turkish Delights in this beautifully designed box are flavored with lemon or rose.

The rose flavor is especially exotic and transports you to lands of mystery and intrigue.
The beautiful box and the sweet delicious confections make this an excellent gift for anyone you want to spoil.

~The Rebecca Review

Read a Review of Leonidas "divine" Chocolates with pictures...





Love Poems and Quotes Love, romance poems and quotes.

Love Poems & Quotes at this site A collection of my favorite poems and quotes.

What To Do If You Are Feeling Blue
Cards
Love is, above all else, the gift of oneself. ~Jean Anouilh

123greetings

Timeless Message Send a message in a bottle!

Send a Card from Valentine, NE

Cupid's Mailbox
PO Box 201
Valentine, NE 69201


Strawberry Poem A page of love quotes and poems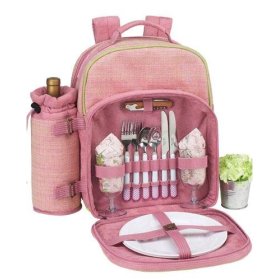 Picnic at Ascot Backpack in Pink
Pink Suede Picnic Backpack, June 18, 2006

(Also look for other colors and styles...they have something for every wish...)

The soft simulated suede finish makes this backpack unique. The plastic cups and plates are high quality and unbreakable. A bottle opener is included and you can place a bottle in the detachable insulated holder.

The entire area inside the backpack is completely insulated, making this especially practical for backpacking trips or picnics. Two linen napkins and stainless silverware are also included. The knives are sharp enough to cut cheese or meats and have sharp serrated edges. Even though the handles are plastic, they are covering stainless steel, so they won't break like regular plastic knives.

What is most impressive is the superior craftsmanship of the entire backpack with perfectly sewn edges and extra details like mesh pockets and a detachable drink holder.

~The Rebecca Review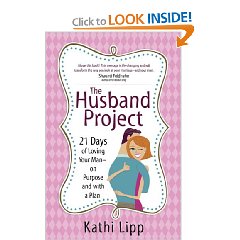 My husband caught me reading this book...

,

June 21, 2009

Since I read a lot of books in bed while my husband works on the computer I figured he wouldn't bother to look at the title of this book. Unfortunately I was wrong, he wanted to know if the book was helping me. Fortunately I'd already tried many of the ideas out on him and he was not aware I was following "the plan."

I made him his favorite iced butter cookies (food is a big deal in this book), helped him clean the car (I did all the windows in and out), bought some new clothes he liked, made him dinner on numerous occasions, gave him a massage to help him relax and went to sports events he loved. I even tried to watch some of his "guy movies."

The things this book teaches you to do are simple and not very time consuming. How long does it take you to give your husband a compliment or to buy his favorite candy? What does the area of the house you husband sees first on his arrival home look like? I had to change the entryway to make it more appealing. My husband had complained about it before but I didn't take it seriously until I read the first chapter in this book.

You can read this book in two ways. You could read the entire book, making notes about the ideas you want to try or you can read a chapter a day and follow the 21-day "official plan." Since I like to read books all in one sitting I chose the former. This allowed me to see the big picture. I also realized I was already doing some of the things mentioned in this book.

The results from this book are amazing. My husband and I are much closer than we were a month ago. This book will help you sexually, mentally, physically, spiritually and emotionally. You may find you are talking more instead of fighting or that you want to spend more time together on a regular basis. For me this has meant that we go walking for an hour almost every day in the evening.

I thought the idea about saying something nice about your husband could be magnified even more if you did it in front of him, say while you were with his family or friends. Giving a compliment in public is so much better than telling an embarrassing story in front of the people he loves. I've never done that personally but I've heard about it and seen it happen a few times in my life.

While the ideas in each chapter are great, what I really loved is the section called "project reports." This is a section of the book where people who followed the program tell real-life stories of their success. It is very encouraging to see how "the plan" works in other people's lives.

I can highly recommend this brilliant book to married women who want to add some spice back into their marriage. Get ready to buy something sexy to wear to bed. I hope the author is writing a second book so she can share some more of her life-changing ideas. So what do you have to lose? Buy this book as soon as you can and get started as soon as possible. This book will change your life in amazing ways. It is recommended that you do "the plan" with two other women you trust. So you can network and share results. I did it on my own and it was still effective. I hope the author intends to write The Husband Project cookbook. She gives a few recipes to get you started and then recommends a few cookbooks.

~The Rebecca Review

I dream of long weekends in the country, sipping tea, running in fields of
lavender and wearing silk chiffon gowns by the light of the moon.