Cherry Filling

3 (14 1/2-ounce) cans OregoN® red tart cherries in water
2 1/2 tablespoons minute tapioca
1 1/4 cups sugar
1/8 teaspoon salt
2 tablespoons butter, melted
Pie Crust

All-purpose flour
3/4 teaspoon salt
1/4 cup ice cold water
3/4 tablespoon apple cider vinegar
3/4 cup Crisco® solid vegetable shortening
1. Preheat oven to 400 degrees.

2. Filling: Drain cherries. In a large bowl, mix cherries,
tapioca, sugar, salt and melted butter.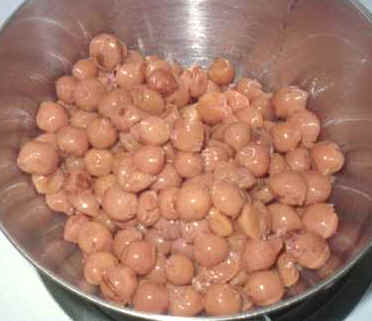 Canned cherries work
well in this recipe.

3. Crust: Set out a large bowl. Sift flour into 2 1/4 cups, empty
into bowl.
Sifting flour into the cups is the secret! Then level them off.
I only sift the flour into the measuring cups for pie crust!
For all other recipes, use the dip and sweep method.

4. Stir in salt. Take out 1/3 cup of the mixed flour
and place in a small bowl. To the 1/3 cup flour, use a fork to
add the water and vinegar. Place the paste in the refrigerator.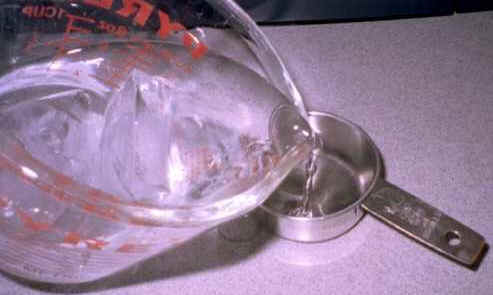 Place ice in water, then measure for
ice cold water.
5. Cut shortening into remaining flour using mixer on low
speed.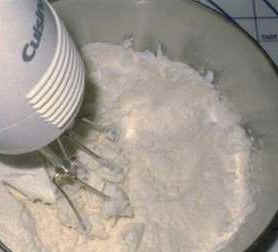 A mixer works well for this step.
6. Stir in flour paste with fork. Divide dough in half.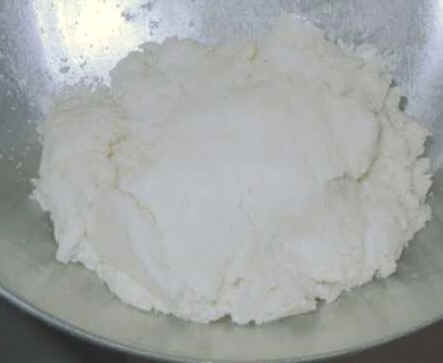 The best crust is just about to be made :)
7. Roll half to fit a 9-inch pie plate.
Use plenty of flour. This is real pastry making...no photo shoot here!
8. Roll remaining dough into a
rectangle; cut into ten 1/2-inch strips for a lattice top or roll
into a round and use a lattice cutter.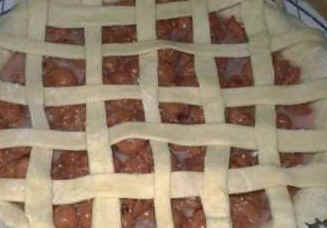 Cutting the strips by hand makes
this pie look more rustic

9. Pour filling into unbaked pie crust. Weave strips across pie,
securing with water at each edge. Trim edges with a knife.
Bake in preheated oven, 45 minutes to an hour or until pie is
bubbling in center. Let sit 30 minutes before serving.
Now, wasn't that easy as pie :)

You can use this same crust for any pie.

Makes 8 slices

Click here for a printable version