A set of glass mixing bowls and a set of stainless steel bowls will complete
your basic bowl needs. The first set comes with the measuring cups. You may want
a larger bowl for recipes that require mixing with your hands. I like a larger bowl
for making bread dough and large batches of cookie dough. It also works
well when tossing salads or pasta with butter for dinner parties.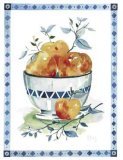 There are times when you need to be able to
put bowls in the microwave. These work perfectly.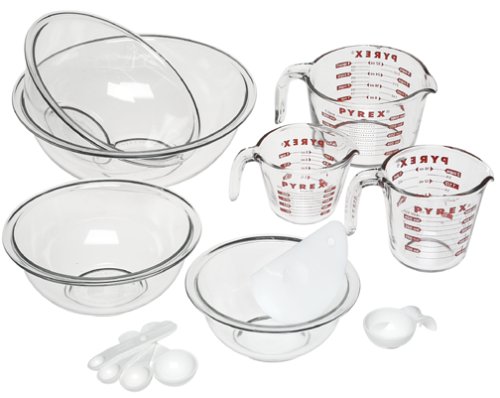 Pyrex Prepware 7-Piece Mix & Measure Set...
12-quart for larger items like bread dough or double cookie recipes or
anything that just won't fit well into a 5-quart mixing bowl. I like making
cookie dough in a larger bowl because it mixes more easily.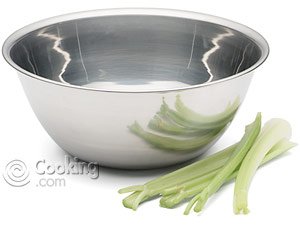 12-quart Stainless Steel Mixing Bowl
5 quart Mixing Bowl with Handle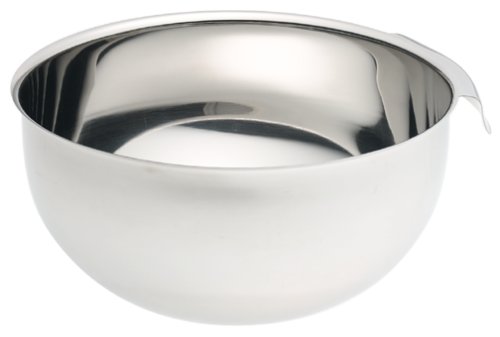 The little rings on these bowls makes mixing
much easier especially when using a
beater to make whipped cream.