4 Working Mothers

Great information and links.

ABC Nanny Site & Companion Book: The ABCs of Hiring a Nanny, Expanded...
By Frances Anne Hernan

Adoptive Families

Adoption, support and information.

American Baby Photo Contest Nation's premiere baby/child photo contest.

Avent America

Solutions for the working mom. Also see Medela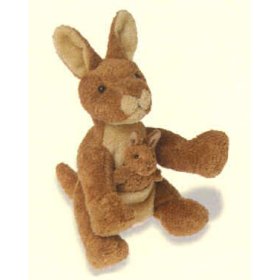 Memories of Childhood, January 7, 2007


Right before leaving America to go live in Africa I lost my first Kangaroo. Recently I told a friend I lost the cutest cuddly toy as a child and guess what arrived in the mail? This cuddly toy is sweet and adorable and super soft. The fur on the Mary Meyer Sweet Joey Roo is super plush and cuddly. Since the paws are filled with a heavier filling (little plastic beads), this plush animal toy can be positioned to have different moods. She can sit perfectly like a puppy waiting for a treat. Move her head to the side and she looks sleepy. Children will love this toy and I must admit, it is the cutest stuffed toy I've ever seen or owned.

~The Rebecca Review
All health

Search for "pregnancy" at this site.
Babycare Advice Arrange to talk or chat, one to one with a qualified and experienced
child health nurse about any baby or child care problem.
Baby Jogger Introducing new jogger's with swivel wheels. Bob Trailers has a
BOB Sport Utility Stroller with fuzzy warm liners and a weather shield.

babystyle
Baby items, gifts, maternity clothes, registry.

Baby Names A fun site to choose a baby name or find out what your name means.

Baby Outlet
A beautiful site, includes information on baby names, parenting and nanny services.

Baby Safe and Sound Look for a home Baby Safety Starter kit.

Baby Sheets "Stay Put" safety crib sheets. A unique pillow case design.

Baby Toys This will get your clock ticking.

Prep for preschool with perfect clothes, gear, books, toys and more!
Beech-nut Wholesome and natural.

Camp Kazoo Cute Boppy pillow holds baby up.

Childbirth Professional Professional association

Child Magazine

Order the great Child Magazine.

Children's Books Organized by age group.
Children's Place

Everything on your kid's wish list.
Classroom Direct School supplies with extensive product reviews
to help with the shopping.
Clean Shopper Solutions for shopping carts. Fun colorful items your children
will love and it makes shopping much more fun.
D a d d y Web sites for the new dad. Get the top 5 preschool books.
Disney Videos

Kids' videos.
Discovery Kids The Discovery Channel provides a list of adventures. Grow a salad!
Doulas Find a certified Doula to help you through childbirth.

Education Planet A list of the top 10 parent Web sites are featured with resources.

Elefanten The right shoes are important.

Embark A site which offers detailed information of colleges,
test preps and scholarships.

Embryonics Learning systems from the womb to the classroom.
See their new music cube, demo online.

E-stork Put up a video or picture of your new born baby for everyone to see.

Etoys Toy search by age, category or price.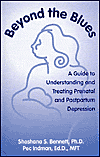 A Guide to Understanding and
Treating Pregnancy-Related Depression.
Very helpful book!

Family Education Source for parents. For learning disabilities call 1-888-GR8-MIND
Fao Schwarz The famous toy store for the young and young at heart.
Fun School A place to choose from over 300 activities organized
by grade level. Back to School Supplies
Gerber

Gerber organic baby food.

Get Kookie Edible colored dough that can be made into cookies. Really cute idea!
Gaiam Look for the foaming aromatherapy for babies. Contains organic
oils of tangerine, chamomile and vanilla.
Games: Clue Standard Scrabble

Go Babies A source for moms on the go and babies who travel with them.
Go Mom Inc. Organizers especially for moms.

GTM Associates Nanny payroll and tax services.

Hop.com Hooked on Phonics
Jolly Jumper Look for the Bumper Bonnet which is a padded little
helmet-like hat for kids so when they fall they don't hurt their heads. For babies.
Juniornet Just for kids! Claims to be safe for kids online.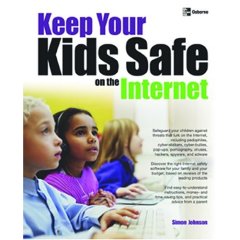 Keep Your Kids Safe on the Internet
KB kids Toys, videos and collectibles.
Kids Health Created by the Nemours Foundations Center for Children's Health
Kid's Snow Shoes Look for cubs, grizzly and sagauche models. These are snow shoes
with a secure binding that makes it easy to walk in the snow.
Lice Arrest Back to school supply. Safe and effective.
Little Me For newborns and infants. Also see Early Arrivals for tiny babies.
Ma Ma Media This Web site offers a rich and entertaining time with
plenty of playful learning.
Mimi Essentials Fashionable looks for pregnancy.
Mothers at Home For mothers who choose to be at home to nurture their families.

Mommy Times
Mom-to-mom support community.

Mother's Day Great Mother's Day ideas. Look for the cute "Bee"
stuffed toy filled with cookies and Burt's Bee products.

Movie Mom

Movie reviews.
My Team For young sports fans to get all the team statistics.

Nanny Network Information on placement agencies, background
checks and services.

Toys Home Page Toys organized by age group!
Comforting Baby Items, Adults love too..., December 16, 2005

The Baby Bee Buttermilk Lotion and Dusting Powder are essentials. The bubble bath is also quite luxurious. Many of the products in this kit can also be used for chapped hands and especially for feet in the winter.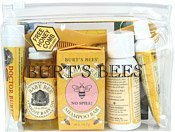 The ingredients in the Skin Crème include: Sweet Almond Oil, Water, Beeswax, Aloe Barbadensis Gel, Kaolin (Natural Clay), Grapefruit Seed Extract, Carrageenan Extract (Irish Moss), Fragrance, Sodium Borate (Natural Borax), Glucose, Glucose Oxidase & Lactoperoxidase (Sugar & Natural Enzymes), Tocopherol (Vitamin E). (98.80% Natural)

I find this cream is best applied before you go to bed at night as it is more like a "salve" than a cream. This thick cream is healing and comforts dry skin.

This starter kit contains:

Apricot Bath Oil
Buttermilk Soap
Skin Crème
Dusting Powder
Diaper Ointment
Buttermilk Bath

~The Rebecca Review

To Moms who need pampering:

P.S. Also look for the Burt's Bees Herbal Milk Bath which I tried last night and loved. I used to use the Buttermilk baby bath, but now they have one for adults with lavender oil, rosemary and peppermint. It is in the "Queen Bee" Burt's Bees Kit along with a silk mask filled with lavender, pore refining mask, royal jelly eye crème, calm balm, calming candle, repair serum and shea butter crème.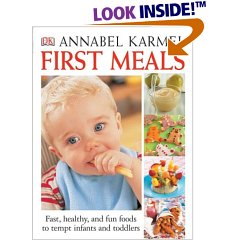 Home Cooking, May 27, 2006

Home cooking is an economical option and, as the recipes in this book show, it need not be time-consuming. There are many excellent purees that do not involve cooking and other recipes suitable for batch-cooking that allow a whole month's food supply to be prepared in a couple of hours and then frozen. ~Annabel Karmel

Annabel Karmel's ambitious baby food book is for infants and toddlers but adults will also enjoy some of the recipes.

The recipes in this book can be used occasionally in order to introduce new foods in fun ways or you could use a variety of recipes on a continual basis as you find favorites. The chapters are divided up into age groups:

Weaning Your Baby
9 to 12 Months
12 to 18 months
18 months to 2 years
2 to 3 years
3 to 7 years
Preschool and beyond
Healthy Snacks
Family Meals

A section on pantry essentials helps you stock the pantry so you have the food on hand in order to try the recipes.

Should you keep baby's half-eaten food for a later meal?
What are the common allergies to watch for?
When should a baby start to eat solid foods?
What do you do when your baby rejects food?

The pages of "first tastes" make introducing foods to your baby easier because they are bland foods baby can get used to when being introduced to purees. These can be made in a blender or food mill. Tips are given for each method with the recipes. Next there is a section on mashed foods and you can try recipes like peach, apple & strawberry or banana with mango or papaya. Savory recipes are also included, like chicken casserole and fish with carrots and orange. The first fifth of the book is made up of very simple recipes.

The recipes from this point on become a little more visual and much more fun to make. As children gain a bigger appetite and begin to explore textures, advice is given on how to encourage children to feed themselves. With fun cutouts and assorted dips and interesting serving suggestions, children are encouraged to try new foods. Some of the fun recipes include:

Gelatin Boats
Pinwheel Sandwiches and other creative Sandwiches like butterflies and wraps
Mini Pizzas with animal faces
Salmon Starfish
Summer Berry Milkshakes
Cheesy Bread Animals
Birthday Cakes
White Chocolate and Cranberry Cookies
Chocolate Cream Puffs & Choux Pastry Mice

I am sure when the author created this book, she knew mothers could not find the time to cook like this every day, but many of the recipes will be fun for mothers to make on occasion and others will save time when made in bulk - like the puree recipes. The entire family can enjoy many of the recipes like the strawberry freezer pops or beef stir-fry. There are some family recipes, baby recipes and toddler recipes that anyone could enjoy if you like smaller meals. Once you make your own applesauce, the flavor may convince you to make it all the time.

~The Rebecca Review

Refreshing Summer Treats

,

May 17, 2009

When I was looking for pop molds I found these "Frozen Treat Trays." There are some advantages and some disadvantages to this type of mold. First, you can freeze basically anything in them and I've had good luck freezing homemade juices including lemonade and juices I make in my juicer. The caps on this brand have permanent plastic sticks in them so you don't have to buy wooden sticks all the time. They also sort of catch some of the drips although don't count on it.

The disadvantage is that you can't just pull one ice pop out of a tray you have to put the entire tray in a bowl of warm water to release the pops. I found them nearly impossible to pull out without doing this and setting them in warm water for thirty seconds usually does the trick. Then you can just put all the ice pops in a plastic ziplock freezer bag for storage.

Here are the two "juicing" recipes I've used lately. There is a enough juice for the ice pops and a few cups of juice leftover to enjoy:

Recipe 1:

1 pound strawberries
1 pineapple, peeled
2 Pink Lady apples, unpeeled
2 oranges, peeled

Recipe 2:

1 pineapple, peeled
2 oranges, peeled
2 apples, unpeeled
1 (6-ounce) container blackberries
1 cup grapes

For both recipes cut the fruit to fit your juicer and juice. Pour the juice into your frozen treat trays. There are really unlimited ways you can make juice so you can have fun experimenting all summer long.

You would think this would come with a nice recipe book but only three recipes are included. You can mix yogurt with fruit in your blender or freeze applesauce, chocolate milk, egg nog or puddings.

While these are fun for kids adults will love them too. I went out walking in the heat and it was so good to have some ice pops ready on my return.

~The Rebecca Review