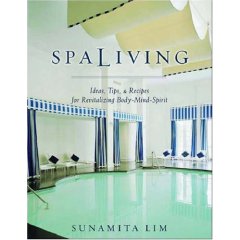 Rare Beauty

,

October 11, 2007

"Beauty is not simply skin deep. Beauty encompasses all aspects of a person-mind, body, and soul-with each aspect key to achieving ultimate beauty. It's quite amazing! When a person is of sound mind, body, and spirit, they have a very distinct glow." ~ Hippo Lipkin

Sunamita Lim's newest work is a book of rare beauty. Page after page invites you into tranquil spaces where you can nourish body and soul. The main chapters include:

The Quest for Radiant Beauty and Well-Being
An Introduction to Spas and Services
Incorporating Proper Skin Care
Balancing Body-Mind-Spirit with Meditation
Attaining Physical and Emotional Fitness
Enjoying Spa Cuisine
Choosing to Go Green

In order to write this book, Sunamita Lim traveled to the world's best spas to uncover their inherent beauty. This is a book filled with gorgeous pictures of hot tubs, glistening tiled steam rooms, indoor pools, warm baths, fireplaces and dreamy candlelit rooms.

"The Inn at Loretto's SpaTerre in Santa Fe mixes warm yogurt with the traditional lulur paste of turmeric, ground rice, sandalwood and jasmine. Gentle massage works in the paste together with warm honey. Afterwards a steam shower stimulates yogurt cells to restore the skin's pH balance, while the honey nourishes and moisturizes the skin." ~ pg. 56

While this book focuses on outward beauty there is also a sense of inner beauty. There are also pages of advice and a glossary of spa treatments for anyone new to the spa experience. If you are looking for spa recipes, there are a few easy-to-make skin scrubs and masks. Some of the spa cuisine recipes include:

Frozen Raspberry Mousse
Spanikopita
Candied Ginger Sorbet
Energy Soup
Carrot Cake
Chai
Mixed Vegetable Subji

Through reading this book you may feel inspired to visit a spa or create your own spa experience at home. There is also advice on how to begin a meditation practice.

~The Rebecca Review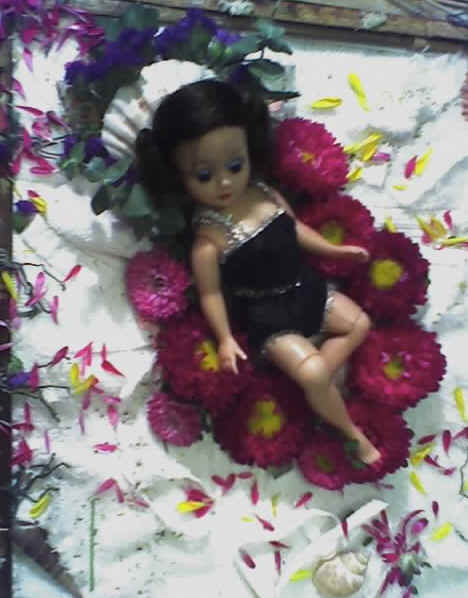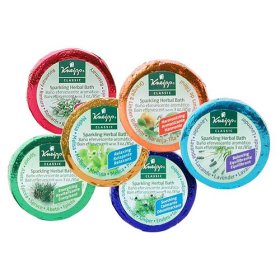 Relaxing Soak to Soothe the Senses, April 10, 2007

Review for Melissa Bath Tablet

The Kneipp Classic Herbal Bath Tablets are wonderfully effervescent and dissolve into a warm bath effortlessly. The warm water releases the aromatic essential oils, scenting the air with soothing fragrances. The beneficial essential oils in the Melissa bath tablet include: Lemon, Rosewood, Bergamot. This tablet also contains Soybean oil, Citronella oil, Litsea Cubeba fruit oil and Mentha Arvensis leaf oil. The experience of using the Kneipp products is one of a calming soothing and refreshing bath that has a certain purity to the experience because there are no added colorings.

~The Rebecca Review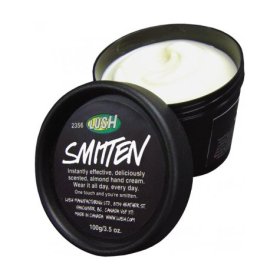 Officially Smitten, February 20, 2007

I'm always on the hunt for a good hand cream that will provide effective moisturizing and then seal in the benefits. When I dipped my fingers into the dreamy summery yellow cream I could instantly tell this was going to be especially comforting.

Almond oil, calendula, Anthemis Nobilis Flower Extract, Linseed oil, Cocoa seed butter, avocado oil, wheat germ oil (may be the main secret), beeswax (the other secret to seal in moisture) and coconut oil are blended with floral extracts and perfumes. The scent is very mild with hints of sweet rose and warm almond.

If you love this for your hands, wait until you try the Fair Trade Foot Lotion! Both are equally impressive and the results last for hours and hours, even overnight. I'd recommend Smitten for the bedside table! You could even blend in more rose or any essential oils you prefer. The base is mild enough so you can experiment with fragrances to your heart's content. If you like this scent, Skin Sin may impress you with its healing chamomile and almond oil.

One of the main things I noticed with "Smitten" is that if you wash your hands later, say with Rock Star soap, the beeswax keeps your hands protected and you may not even have to apply more cream. If I was going to recommend only one LUSH product, and trust me that is difficult, I'd say try this one first.

~The Rebecca Review, smitten like a spa kitten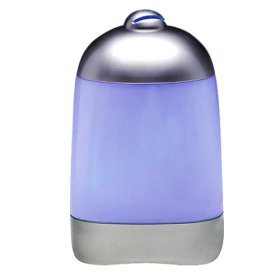 Spa Mister - Essential Oil Diffuser
Essential Oil Mister, December 4, 2006

Ever since seeing one of the fountain misters at a fair, I wanted one. However, this company also makes a variety of effective mist producing fountains in sizes that are more acceptable in a small office environment.

The spa mister is a professional quality diffuser that works well in the office or at home. It is small enough to fit on your desk and makes less noise than the hum of your computer. The calming LED lights automatically change the color display. You can opt out of the color if you wish and only experience the mist. I find the colors to be very soothing, like color therapy.

To add essential oils, I just poured in about six drops of my current favorite. Sweet Orange worked very well and instantly diffused into the room. When you pour in the water, the mist (not hot like steam, so very safe) starts automatically. There is a bubbling (like a mini fountain) so the lid keeps the water from splashing on your desk. If you put your face or hand near the unit, all you feel is a cool feathery mist.

Over time you may notice your skin isn't feeling as dry and you feel calmer because your environment is more friendly and nurturing. The use of essential oils can create a wide variety of moods from energizing to relaxing. Since this unit turns off automatically when the water level drops below the water level sensor, this is perfect to use at night when falling asleep.

Some ideas for essential oils:

Mood enhancing/anger relief: Rose
Relaxation/Sleep: Lavender
Energizing: Orange/Peppermint
Colds: Eucalyptus/Fir/Myrtle/Rosemary
Romantic: Ylang Ylang/Egyptian Musk/Rose/Patchouli/Sandalwood/Jasmine/Neroli
Dreams: Sandalwood/Juniper/Bergamot/Spruce
Spiritual: White Lotus
Holiday: Cinnamon/Clove/Pine
Winter: Cedar/Pine/Spruce

Normally during the winter I boil water on the stove with rosemary or other herbs to scent the house or to cleanse and humidify the air. This unit makes it much safer because I sometimes forget the water it boiling and with this unit, if you forget to add more water, it shuts itself off. This gives me much more peace of mind and I'm accomplishing the same results with essential oils.

~The Rebecca Review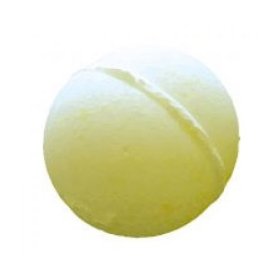 Moisturizing with Vanilla, February 20, 2007

If you have tried Dream On, this is a little less moisturizing, but may seem perfect on a day when you want a bath without leaves, flowers, coloring of any kind, bits of seaweed or any such annoyance that may not bother you on any other day.

So, this completely white (not yellow as pictured) bath product won't change the color of your bath water, but it will perfume the water like an invisible field of exotic flowers.

Spending about 20 minutes in the bath is all it takes to moisturize you all over. The delicate fragrance is a blend of synthetic musk, ylang ylang oil and other perfumes. The catalog states that this has vanilla in it, but I don't see it in the list of ingredients and maybe that is considered part of the perfume ingredients.

Overall, I felt this was a relaxing bath with moisturizing qualities but I think I like Dream On more than Butterball, although the fragrant water was pretty impressive. My favorites are still Think Pink, Youki Hi, Dream On, Golden Slumbers, Ne Worry Pas and Romance In a Stone.

~The Rebecca Review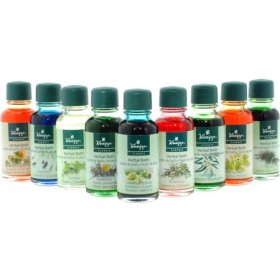 Delicate Floral Bath, December 30, 2006

The delicate fragrance of the Kneipp Almond Blossom Bath is very comforting. The oil can be used in the bath, in a footbath or even just in a sink of warm water to soothe your hands. Perfect for pedicure/manicure applications and a tablespoon added to a bath creates a nurturing fragrant escape.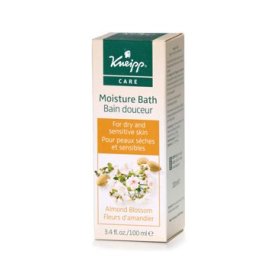 The orange oil is energizing and you might enjoy this for steam facials. I put this in my SpaMist unit and have been enjoying the warmth of the fragrance that is somewhat reminiscent of a walk out in nature where wild honey almond flowers blossom.

~The Rebecca Review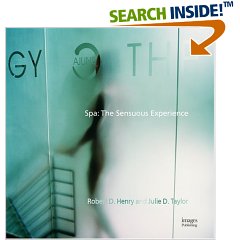 Hot Stone Therapy: The Spa at Norwich Inn in Norwich, Connecticut
The Royal Treatment: Canyon Ranch in Tucson, Arizona
Buy a gift certificate for a friend at Spa Finder
Products That Work!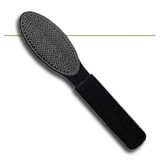 Luxurious Foot Pampering, February 27, 2006

Since my husband promptly stole my last foot file, I had to order myself another one and decided to try this brand. This is honestly the best foot file I've ever used and the idea of using diamonds in a file adds an entire new dimension of luxury to this item.

The price seemed somewhat steep in comparison to other items, but then I figured maybe it would last longer than files that needed replacement files and maybe it wouldn't break as easily as cheaper plastic files. So, the advantages are a longer lasting item that works at least twice as well and the results are very apparent within five minutes of using this product. My heels could now be described as "silky." They are as smooth as satin sheets, almost unbelievably smooth.

If you are a Spa Girl at heart, this product will completely impress you. You will also save money by creating your own little spa at home. This doesn't just remove dry skin it polishes your feet. The file rinses very easily, it's nice and sturdy and is very easy to use.

This may be a 100 star product!

~The Rebecca Review

Favorite Lush Products:

Melt Warning - Even if this melts, it will
solidify again, just in another shape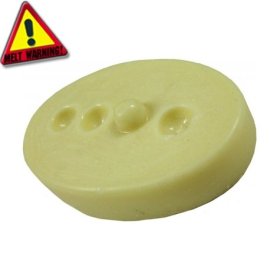 Dreamy and Melting, March 26, 2006

The Lush massage bars melt over your skin and release exotic scents reminiscent of summer nights and flickering candles. If you are using this massage bar by yourself or with someone you love, climb into bed after a warm bath and you can use this like you would body lotion, except it is easy to apply from head to foot and you get the added benefit of massage.

This is much more sensuous than a massage oil. The way it slides over your skin like cocoa butter and the way it melts in your hand very slowly, but just enough, makes this a high priority on my shopping list.

Delicious after a bath with a Lush bath bomb...

~The Rebecca Review

The Newest Buzz..., July 24, 2006

Burt's Bees, famous for their natural beauty products, has now added honey powder to the already delicious lip balm, known for its fresh pepperminty flavor. It was with great intrigue that I decided to try the new version. Alas, it does not have the same tingly peppermint flavor, but is milder and has more honey mystique. The texture is slightly more grainy upon application because of the honey powder, but it quickly turns silky.

Here is a comparison between this product and the original version:

Beeswax Lip Balm - Ingredients: Beeswax, coconut oil, sunflower oil, vitamin E, lanoline, peppermint oil, comfrey root extract, rosemary extract.

A soothing treat for any time of the year, minty and refreshing. Smooth application with healing comfrey root. Made me an instant Burt's Bees fan. Needs to be applied more often.

Honey Lip Balm - Ingredients: Shea butter, almond oil, cocoa butter, coconut oil, beeswax, candelila wax, lanolin, comfrey root, honey powder, rosemary extract, vegetable oil, fragrance.

A slightly more nourishing formula that seems to last a bit longer and has appeal for dry weather. Seems to last a bit longer and has a richer texture once applied. Soothing comfort, perfect for outdoor life or applying before you put on lipstick.

The only solution for anyone who misses the peppermint flavor is to apply both at the same time. I like that we now have two options because I can use the honey flavor before applying lipstick and then apply a vanilla lip gloss. I could see an entire line of various flavors appearing. How about vanilla, chocolate and cinnamon?

~The Rebecca Review, wearing both at once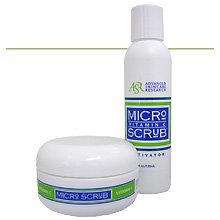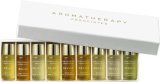 Homemade Spa Products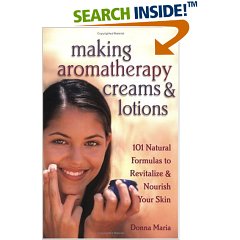 Making Aromatherapy Creams & Lotions
Create your own retreat. Most of the ingredients may be
easily found at your nearest health store.
Citrus Spa Bath

1/4 cup citric or ascorbic acid

1/2 cup baking soda

1/4 cup cornstarch

5 drops natural food coloring

15 drops grapefruit essential oil

Mix together and use 2 tablespoons per bath.

See Gaiam for a Spa in a Bag

or each item is available separately.

Strawberries and Cream Bath

1/2 cup oatmeal

1/2 cup powdered buttermilk

15 drops strawberry perfume oil

Mix together and add 1/3 of the recipe per bath.

Try a scrubber glove for smooth skin!

Foot Soak

2 ounces chopped fresh peppermint

4 cups boiling water

2 tablespoon Epsom salts

Steep herbs in water for 1 hour.

Pour into a large bowl of hot water.

Add Epsom salts. Soak away!

Lavender Salt Scrub

2 tablespoons dried lavender

2 cups sea salt

1/2 cup sweet almond oil

1/2 cup light olive oil

1 teaspoon vitamin E oil

2 drops lavender essential oil

Crush the lavender in a mortar with a pestle. Mix together with salt and oils. While standing in a tub, work the salt paste into skin. Be careful as the oil can make the tub slippery. Place a towel in the tub if needed. Rinse in warm water. Dr. Scholl's Salt Scrub for Feet & Legs is also recommended by Maria Salandra.

Rosemary Face Steam

2 tablespoons dried rosemary

Boiling water in a large bowl set on a towel

Place bowl on table, pour in boiling water and

sprinkle with rosemary or an essential oil.

Place a towel over your head and keep

your face at least a foot above the steam.

Use a face mask, rinse. Then close

pores with a cold water splash.

Rose Hand Mask

3 tablespoon oatmeal, crush in mortar with pestle

2 tablespoons rose water

2 teaspoons almond oil

Heat mixture in microwave and apply to hands.

Wrap in a towel. Sit for 5 minutes, rinse.

"Dedicate yourself to the good you deserve for yourself. Give yourself peace of mind. You deserve to be happy. You deserve delight." —Mark Victor Hansen

Olive Oil Hair Mask

1/4 cup olive oil, heat in microwave

Comb into dry hair. Cover hair with a plastic cap, cover with a warm towel. Keep wrapped up for 15 minutes. Wash hair. Your hair will seem thicker! The hair mask from onze is my personal favorite. They also have the best hand cream.

Hint: Add your favorite essential oils
New Style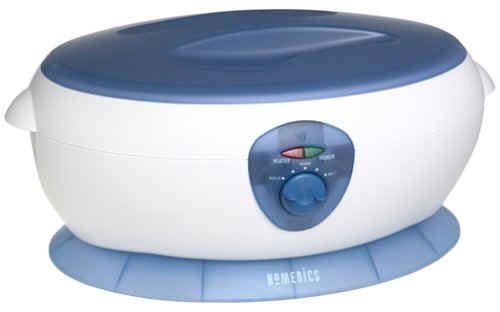 HoMedics PAR200 ParaSpa Deluxe Paraffin Bath
Healing

Warm paraffin is so comforting in the winter when the skin on your hands and feet can start to dry out more than in the summer months. You may also notice your feet needing extra attention in the summer months due to wearing open shoes.

So, this paraffin bath is perfect year round. While you can find smaller paraffin baths (one sitting on the bathroom counter is nice), the larger size is more versatile if you only want to buy one.

Once you have your paraffin bath all set up, turn on the heat the day before you want to dip your hands, feet or elbows.

When the paraffin wax starts getting low, you can reorder more wax and add it to the bath as needed. To use, simply dip your hand, elbow or food into the warm melted wax and then dip again so you get two coats.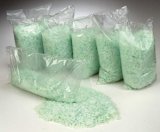 Parrafin Wax Six 1-lb. Bags of Paraffin Beads - Peach Beads


You will feel as if you just put on a warm glove. Now, to increase the benefit of the heat, I first put on some great hand cream and then dip my hands. That way the cream is absorbed and your hands feel soft and smooth. You can slip your hands into the disposable gloves and sit and watch TV for 15 minutes. Then, slip off the wax which is now hardened on your hand.

A few paraffin hand dips at a salon will cost you more than one paraffin bath, so it is worth the initial cost of purchasing your own and you can also use it before a manicure to help your cuticles. Put some almond or vitamin E oil on your nails and cuticles and then dip your hands, the results are amazing!

~The Rebecca Review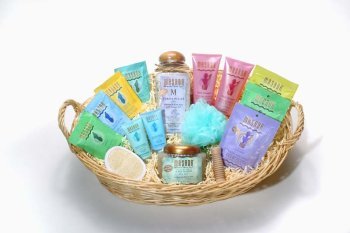 Masada TOTAL TRANQUILITY TREAT GIFT BASKET
Spa Lovers List

Palms Spa - Palm Springs

Oaks Spa - Palm Springs

Nob Hill Spa - San Francisco
Willow Stream Spa - Scottsdale, Arizona - They feature outdoor massage, heated waterfalls and sports.

Beaver Creek - Beaver Creek, Colorado - Aromatherapy massage and warm honey foot scrubs.
Red Mountain Spa - Ivins, Utah - Features gourmet food and workout centers.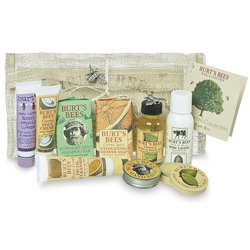 Burt's Bees Delicious Body Products


Salish Lodge Washington (near Seattle) - River Rock massages and the food is amazing!

Ojai Valley Inn & Spa - Ojai, California - Fresh flower facials and citrus honey body wraps.
Vista Clara Ranch - Galisteo, New Mexico
Intoxicating Lavender Bath, December 11, 2006

Depending on your mood (and the time of day you take a luscious bath with the Golden Slumbers bath ballistic) you could either end up feeling especially sleepy or especially interested in going out on a date or staying home swapping massages with the lovely LUSH massage bars. The comforting warmth of the bath with generous quantities of lavender oil and lavender flowers is blended with chamomile oil and Neroli oil. The Golden sparkle is pretty, but washes off easily.

Most of what you feel while in the bath is the lavender blossoms tickling your skin as you move about. The water was silky, fragrant and simply intoxicating. The bath ballistic won't give you any bubbles, so a bit of a bubble bar should do the trick. Follow this bath with the lovely Sleepy Head massage bar for an even more dreamy sleep. The Therapy bar is great for couples or any of the bars are fun just to spoil your skin with rich dreamy oils and cocoa butter.

If the little bits of lavender don't sound appealing, then you might prefer other ballistics with rose petals (Romance In a Stone) or one of the buttery bath ballistics without the flowers/herbs. The LUSH bath ballistics are so fun to use and instead of standing over the tub dropping in essential oils, you just toss one of these in the tub and watch is spin around in the water, fizzing your bath into a supremely luxurious experience.
Golden Slumbers is especially moisturizing, skin soothing and relaxing. Invite your partner to scrub your back with some lovely sea salts and then promise them a massage later. This bath ballistic could be the start of a very lovely relaxing evening. Spoil yourself, you deserve it.

~The Rebecca Review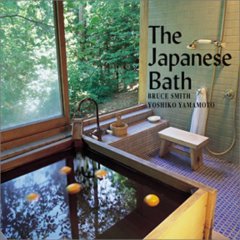 Soul Warming Read, September 14, 2004
In spring, one enjoys gazing at the fragile white petals of plum and watching the cherry blossoms fall; in summer, the rich green wisteria leaves threaten to climb through the window into the bathroom; in autumn, while taking a bath, one can watch how the brilliantly colored Japanese maples darken in color day by day; and, in winter, the perfect complement to a hot steamy bath is the cold wind that brushes through the bare silvery branches covered with crisp white snow. ~Bruce Smith and Yoshiko Yamamoto

If you dream of bathing in a forest as the moon rises over pine trees, then this book will inspire you to keep dreaming and I knew I was not the only person in the world to wish to bathe outdoors. Bruce Smith and Yoshiko Yamamoto have created a book filled with bathing experiences to cleanse the soul. This is about the philosophy of the bathing experience and how to recreate this experience in your own home. You will find information on the setting of the bath, what the entry should look like, how to create scenery and how to create lighting with lanterns.

The authors do not recommend use of bath salts in the wooden baths, but I don't see why you could not use them in other materials. If you are thinking of building your own Japanese bath, there is a section on resources, mainly companies in California and New Mexico. There are also a number of websites for further research. The list of Public Baths may inspire a visit to a Hot Spring style spa. The Glossary is a quick reference for the Japanese names like lanterns and plum tea.

After reading this book, I'm even more determined to find a vacation spot complete with a private Japanese bath. I found the text to be soul warming, the pictures inspirational and a part of my heart understands the need for soaking in solitude, preferably in a beautiful garden by the light of the moon, with the reflection of a mountain dancing in the ripples.

What we have given up with morning showers! After reading this beautiful work of art, you may find yourself longing for the luxury of bathing in deep water. I loved the picture of the Japanese bath in the winter snow. If only there was a view from my garden tub. At least there are many ideas you can incorporate into your bathing experience, even if it is indoors.

This book would make a perfect gift inside a small cedar bucket along with bath salts, lotions, essential oils, body brush and a fluffy towel or robe/yukata. This is a book you can read in the tub or curl up with in bed after a warm bath.

~The Rebecca Review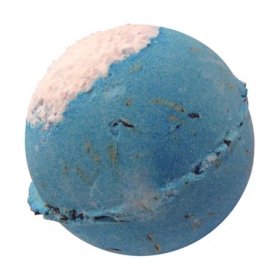 Mermaid Bath, January 19, 2007

Swimming in the sea with seaweed all around you seems normal, but looking into your tub and seeing so much seaweed swimming around made me a little nervous (normally I'm more brave) and I did consider looking for a strainer. However I said to myself: "Self, you get in that tub and stop being so silly." And so I did and the experience was rather pleasant. I'm used to rose petals floating about, but this was actually even better as the seaweed doesn't tickle.

So, what happens when you add this bath bomb to the tub? Well, it is one of the prettiest Lush baths which foams around the bath, first creating an island that looks also like a volcano bubbling up from the tub. Then the colors appear about as the bath bomb swirls beneath the foamy island, creating a seashore and waves. It is actually very interesting.

Finally, you have a deep blue bath with Atlantic Sea Salt. The lavender oil and lemon oil seem to deep cleanse the skin and the lemon oil is rather refreshing. The Seaweed seems to float about, but then it just keeps to itself until you stir it back up into the water by moving around.

So, if you are looking for a deep cleansing spa-like experience and you don't mind swimming about like a mermaid in seaweed, then this might be for you. If you don't like the seaweed, you might be able to put this in some cheesecloth, tie it up with a string and still get all the benefits, without all the seaweed floating about. It would be cute if they packaged this in some netting with a string.

Big Blue is perhaps the most adventurous Lush bath product I've tried. If you prefer rose petals, try the Romance in a Stone bath ballistic (has a romantic poem inside). I'm also looking forward to trying "Still Life" with sunflower petals, lemon and wild sweet orange. Life would be less fun without Lush. The therapy massage bar is lovely after this bath and you might enjoy the Sea Vegetable Soap - it also seems to have the same seaweed in it.

~The Rebecca Review
Spa Girl Selections


Review for Queen Bee Kit:
Pampering , November 30, 2005

"Cleopatra, renowned for her beauty, bathed in milk and almonds to keep her skin silky smooth and well nourished. Modern day goddesses can also enjoy the relaxing and cosmetic benefits of herbal bathing, a simple ritual almost forgotten in these tense and hurried times." ~Burt's Bees Herbal Milk Bath

The hand woven Abaca bag creates a little mystery because you can't quite see all the treats in the bag. What you will find when you open this luxurious Burt's Bees sampler bag is the following surprises:

A Lavender Mask - Blocks out all the light so you can relax. A delicate and very natural lavender fragrance is subtly relaxing and not overpowering. The silk is quite luxurious and this is a comforting item that will last for years.

Burt's Bees Pore Refining Mask - Ingredients (they have changed the ingredients to make it work even better than before): French green clay, bentonite, fragrance, peppermint leaf, shavegrass herb, calendula, rosemary leaf and sage. This mask is a lovely avocado green and will make you feel more calm. I loved how the powder can also be mixed with my favorite moisture mask or with natural ingredients for variety.
I've rarely seen a product clean pores this well. You can simply pour some of the green powder into your hand and mix in a little water. After applying, let dry and then rinse.

Burt's Bees Royal Jelly Eye Crème - A rich eye crème that is more like the consistency of a salve. You may be tempted to use this on hands and feet for a little healing luxury. The ingredients are delicious and include apricot kernel oil, aloe, grapefruit extract, royal jelly and vitamin E. Tempting to use as a lip gloss.

Burt's Bees Moisturizing Herbal Milk Bath - If you were addicted to the Burt's Bees Baby Buttermilk bath, this is a nice grownup alternative. It contains milk powder, buttermilk powder, lavender oil, eucalyptus oil, rosemary oil and peppermint oil. Very relaxing and you may find yourself reading a little longer as you soak away your cares. You may notice your skin being especially healed and moisturized.

Burt's Bees Calm Balm - A yummy lemon balm made from sweet almond oil, olive oil, beeswax, lemon oil, vitamin E, comfrey root extract, rosemary leaf, lavender, lemongrass oil and lemon verbena. You may start to imagine you are very close to a lemon meringue pie and wonder if you should probably make one. A delicious relaxing scent of lemony bliss.

Burt's Bees Calming Candle - The tiny candle in this kit is super relaxing and can take you from stressed out to especially calm in a matter of minutes. I tried this candle when I was stressed and it definitely works. Would be a wonderful item to take with you when traveling as it has a lid.

Burt's Bees Repair Serum - This product supports skin repair and renewal and works to reduce fine lines and wrinkles. Borage and Evening Primrose oils help to promote healthy skin. The oils absorb quickly and soothe and heal the skin. Ingredients: Rosehip seed oil, jojoba oil, lavender oil, vitamin E, evening primrose oil, borage seed oil, wheat germ oil, hazelnut oil, neroli oil, rose oil, calendula extract, green tea extract, beta carotene, tocopherol, vitamin C, vitamin A.

Burt's Bees Shea Butter Hand Repair Crème - A luxurious blend of shea butter and cocoa butter, not to mention lavender, calendula, rose oil and rosemary. Not only will this heal and soothe your skin, it is emotionally calming and beautifully scented.

As a gift, this is filled with healing ingredients that will create a very memorable experience. If you want to sample some of the best of Burt's Bees, it is also an ideal introduction to the world of natural skincare.

~The Rebecca Review
| | |
| --- | --- |
| | |
| | |
| | |