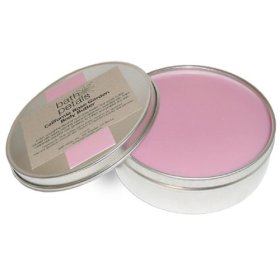 Bath Petals California Rose Body Butter
Spicy Buttery Rose, January 19, 2007

Shea butter, coconut oil, beeswax and cocoa butter are perfectly blended with Geranium, Rose, Vitamin E, Vitamin C, Vitamin A and Rosemary extract. The natural ingredients make this very desirable and the fragrance is spicy and warm.

The texture is rich and smooth and you can use this all over or just to give your hands or feet extra attention. The Bath Petals body butters are perfect in the winter, but this one reminds me of a summer garden. Geranium is a healing oil with many benefits.

Rose and Geranium help to balance the emotions, bring a sense of peace to your life and can lift the spirit. This body butter seems like a product you won't want to live without! Perfect for travel since it takes up less space than a bottle of lotion and fits nicely in travel bags.

~The Rebecca Review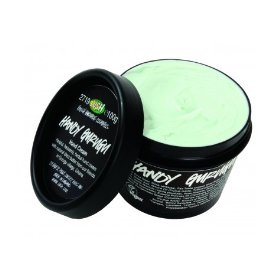 Possibly LUSH's Best Hand Cream

,

January 7, 2009

After trying Smitten hand cream, I was interested in trying Handy Gurugu. It turns out that Handy Gurugu is the best hand cream LUSH makes. I find I use it way less and normally only have to use it two times a day. When using the other hand creams I'd say I used it up to five times a day or more. The scent is a creamy herbal intoxication that leaves your hands pleasantly scented. Some of the ingredients include: Rose water, organic shea butter from Ghana, almond oil, fresh lemon juice, vanilla, rose essential oils, chamomile oil, evening primrose oil, organic peanut butter, organic pumpkinseed butter, organic cashew nut butter, organic almond butter and perfume. If you have yet to try LUSH's hand creams this is a good place to start. I think you will love this and find that it is worth the price.

~The Rebecca Review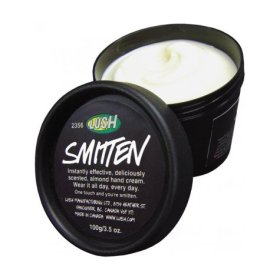 Officially Smitten

,

April 27, 2008

I'm always on the hunt for a good hand cream that will provide effective moisturizing and then seal in the benefits. When I dipped my fingers into the dreamy summery yellow cream I could instantly tell this was going to be especially comforting.

Almond oil, calendula, Anthemis Nobilis Flower Extract, Linseed oil, Cocoa seed butter, avocado oil, wheat germ oil (may be the main secret), beeswax (the other secret to seal in moisture) and coconut oil are blended with floral extracts and perfumes. The scent is very mild with hints of sweet rose and warm almond.

If you love this for your hands, wait until you try the Fair Trade Foot Lotion! Both are equally impressive and the results last for hours and hours, even overnight. I'd recommend Smitten for the bedside table! You could even blend in more rose or any essential oils you prefer. The base is mild enough so you can experiment with fragrances to your heart's content. If you like this scent, Skin Sin may impress you with its healing chamomile and almond oil.

One of the main things I noticed with "Smitten" is that if you wash your hands later, say with Rock Star soap, the beeswax keeps your hands protected and you may not even have to apply more cream. If I was going to recommend only one LUSH product, and trust me that is difficult, I'd say try this one first.

~The Rebecca Review, smitten like a spa kitten

Dreamy Violet Haze, September 18, 2007
LUSH beauty products are often quite luxurious and the Gratuitous Violets soap is no exception. The creamy lather moisturizes the skin, leaving your entire body delicately perfumed. To be quite honest the soap has the heady scent of honey and wildflowers. They claim this also contains cedarwood oil but it is barely noticeable. You might want one soap for the shower and one for by the sink. If you are new to LUSH this would be an excellent place to start.
~The Rebecca Review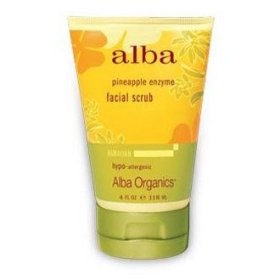 Deep Cleansing Fruity Face Scrub

,

September 5, 2007

Alba's Pineapple Enzyme Facial Scrub is deliciously pineapple with hints of orange juice and dreams of coconut drinks on beaches somewhere very far from home. The tropical escape factor is very present all while the scrub works overtime to remove dull surface cells. Lavender, Aloe, Jojoba, Pineapple, Papaya, Awapuhi, Bromelain and Vitamin E are the base for this creamy cleanser enhanced with a botanical fragrance. The exfoliating granules are very mild and the aloe makes this extra soothing. After one use you can see results in tone/texture and moisture balance, after three uses, you may find yourself ordering a second tube. It is that impressive. Looking forward to trying the travel kit because the products have amazing summery scents that remind me of warm days at the beach.

~The Rebecca Review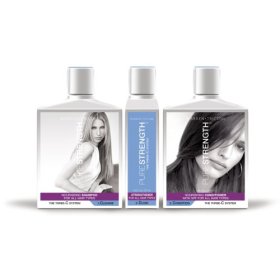 Hair Care System for Stronger Hair
Hair Nourishing & Strengthening Formula, April 3, 2007

The Warren Tricomi system provides three products to strengthen and nourish the hair. The shampoo soothes and replenishes moisture with a blend of Yucca, Henna, Lappa Root, Arnica, Hops, Tilia Cordata Flower and Nettle extracts. This shampoo removes product build-up and leaves the hair ready for the second product or step 2, which gives the hair strength and shine. After using this product you may find that your color-treated hair is stronger, healthier and has a deeper shine. The third step is a blend of Avocado oil, Milk and Wheat protein extracts. This is a great conditioner for the summer as it also provides SPF protection. All three products are fairly mild and you can see the results after the first time you use the three products together. I can recommend this set for anyone with color-treated hair. I think you will love the results and this set is for all hair types.

~The Rebecca Review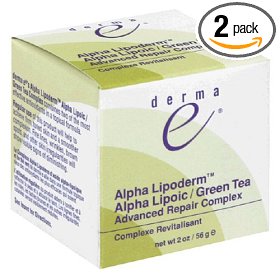 Lightweight Antioxidant-Rich Moisturizer, April 10, 2007


Derma E's Alpha Lipoderm with Green Tea is an advanced repair complex containing vitamins to heal and nourish the skin. This lightweight cream is perfect for use in the day and you can see the results from using this cream after a few weeks. Your entire complexion seems to change as your skin feasts on a healthy diet of essential nutrients. This works especially well along with the Microdermabrasion Scrub and Vanilla toner. Derma E products help to reverse the signs of aging and are truly miraculous in their ability to make you look much younger than your age. You may also want to look for the Hand Crème for Age Reversal and the Ester C Moisturizing Serum (perfect for use under this crème).

~The Rebecca Review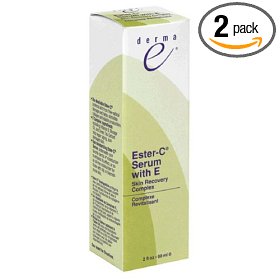 Skin Renewal, April 10, 2007

Derma E's Ester-C Serum with E is a skin recovery complex that can be applied before your daily skin creams or at night for a renewed complexion. The serum absorbs instantly delivering a healthy dose of green tea extract, Vitamin E complex (also includes Borage Oil), Retinyl Palmitate, Vitamin D and Fragrant essential oils to your cells. This product contains "Bio-Available Ester C to protect the skin against free-radical damage.

~The Rebecca Review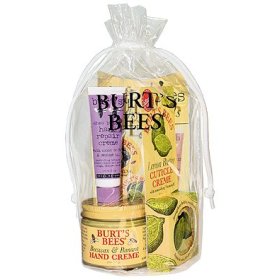 Beeswax & Banana Hand Crème, January 26, 2007

"Moisturizers help skin retain moisture by adding to the natural water-resistant lipid barrier between you and your environment. Water dehydration can be our worse enemy..."

Every winter I seem to struggle through the months trying to find items that will keep my hands moisturized and it seems like this year was an especially difficult one. Fortunately Burt's Bees came to my rescue when I found this kit, I've tried the Lemon Butter Cuticle Crème and love the fresh lemony fragrance. Almond oil, beeswax, lemon oil, cocoa butter and rosemary works well to soothe skin and prevent dry cuticles. Using this at night is a good way to keep your nails in good condition throughout the year. It is also something you may look forward to as a daily beauty practice.

The item that instantly impressed me was the Hand Crème with a buttery banana cream made from almond oil, beeswax, aloe, kaolin, grapefruit seed extract, Vitamin E and other natural ingredients. It is one of the most delicious hand creams because of the banana scent that has subtle warm elements. This also has super moisturizing properties.

The tube of Shea Butter Hand Repair Crème can be used along with the gloves as an overnight treatment. I find it also works very well with my paraffin bath in the winter. The "Healthy Hands" tip sheet/booklet gives more ideas on how to keep your hands protected from the elements or just daily activities that can cause a loss in the skin's protective barrier. The booklet also introduces the hand salve and almond milk hand crème.

~The Rebecca Review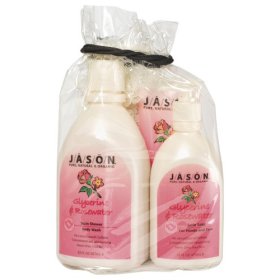 After trying the rosewater hand and body lotion a while back, I kept thinking of ordering more. The Jason product line has some very healing and nurturing products and even the body washes and hand washes don't seem to dry out your skin. Sometimes you can feel like you are just layering on moisturizers and not seeing any results. By stopping the cause of the dehydration, you can get ahead of the game.

The body wash and satin soap for hands and face are perfect and won't dry out your skin. I love using the satin shower body wash for bubble baths and it also contains aloe, Vitamin E, Sunflower seed oil and a beautiful rose garden fragrance.

The Rosewater Satin Soap can be used as a refill for your liquid soap dispensers. Each 16 fluid ounce container is equal to six bars of soap. You may also enjoy using this in the shower and the container is pretty enough to leave out on the counter.

You can really feel the moisture sinking deep into your skin as aloe vera, lavender, rose, calendula, chamomile and grapefruit seed extract soothe and heal the skin.

This is a lovely introduction to the Jason beauty products and the Rosewater scent is one I keep coming back to because it has a sweet rose scent and the products really do heal the skin and protect against the elements.

~The Rebecca Review
Alba Mango Vanilla Shave Cream
Birch Leaf and Lavender, January 19, 2007

Alba Moisturizing Cream for Shaving is truly a cream like a hand cream, but it functions as a very smooth and easy-to-use shave cream.

An herbal infusion of birch leaf, green tea, lavender, calendula and yarrow is blended with organic aloe and jojoba oil. Botanical parfum scents this soap-free formula and they "hydro-active" nature of this cream provides extra protection from your skin drying out.

This is one of those products where you look forward to trying all the variations.

~The Rebecca Review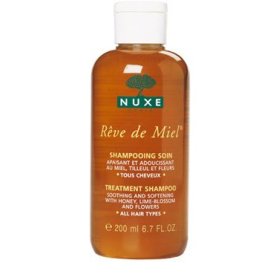 Passionflower and Honey, December 27, 2006

Memories from childhood seem to be appearing more frequently these days with a certain longing for the past to enhance the future. Nuxe has somehow captured moments from my childhood in their Reve de Miel Shampoo. The honey sweet fragrance and glossy honey texture is reminiscent of a wheat germ and honey shampoo I loved as a child.

The fragrance of this shampoo is worth the price, however the nourishing benefits are immediately apparent. This shampoo is more healing and won't strip the hair. So as a honey infusion scents the shower, you are cleansing your hair and scalp with lime blossoms, passionflower and orange blossoms. Truly this is almost too much sweet intoxication for anyone to endure. I can only wonder about the rest of the NUXE line and have already tried one of the creams. Everything seems to create an especially nourishing and healing experience that is worth every cent, so to speak.

~The Rebecca Review

Gourmet Soaps


Sweetly Intoxicating, February 1, 2007

Most of the Lush Items I have tried have that "mmm, yummy" element, but this one takes the "oooooo, I want that" to new levels of "want, need and must have." The creaminess of this soap is especially soothing and the scent of Olibanum oil blended with Bergamot really got my attention. Dried apricots, dried currants and even cranberries are pressed into this soap, but what I love most is the heady scent. I'm officially addicted. Oh, that must be why Johnny Depp buys the Black Pearl bath bombs! OK, that's it, I'm trying them too. They also have Olibanum oil in the ingredient list!

~The Rebecca Review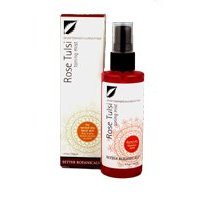 Soothing Facial Mist, December 27, 2006

Rose Tulsi Toning Mist is especially soothing in the winter when the weather turns dry and when your mood needs a little enhancing with the freshness of summer. The mist is alcohol-free so it refreshes without drying out the complexion. This rose mist is enhanced with aloe, extracts of tulsi, extracts of kamala and vetiver. This product was blended in India under Ayurvedic license. If you love misting toners with the essential oil of rose, this product takes the idea to a new level. Not only will your skin feel healed and refreshed, you may also notice mood enhancement and the reduction of negative emotions. The essential oil of rose can balance the emotions and also instantly create a summery mood, even in the dead of winter. This can be used as a mist or also used as a regular toner with a cotton ball.

~The Rebecca Review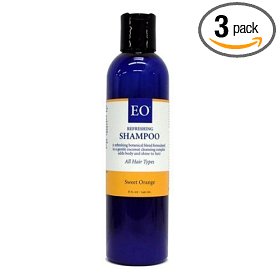 Botanical Bouquet, December 26, 2006

EO's Refreshing Sweet Orange shampoo is scented with an especially beautiful orange fragrance that is not overwhelming, but subtle like a botanical bouquet of herbs and oranges. Organic White Tea, Dandelion, Lemongrass, Elder Flower, Hops mingle in a coconut cleansing infusion. This is a nutrient rich formula with vitamins and amino acids to give your hair the shine, body and nourishment it deserves. This is one of the few shampoos my husband asked me to buy again.

~The Rebecca Review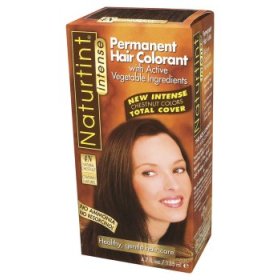 Naturtint Permanent Hair Color
A Pleasant Natural Coloring Process, December 14, 2006

Trying one box of Naturtint Intense Permanent Hair Colorant may encourage dreams of trying additional colors throughout the year. The experience of coloring with this product was very pleasant (No Ammonia - makes a big difference in the comfort level) and much less messy than coloring with henna. The results seem similar to natural products I've tried, but this one has the additional benefit of increasing the volume of your hair. Each strand will increase in strength as you use the Nutrideep Multiplier. This is a cream conditioner included with the coloring.

The products in this packet include ingredients like oats, wheat, corn, soy and coconut to give hair nourishment. They really did consider everything to make your hair coloring task a breeze. The Hair Colorant and Color Developer mix up nicely in the applicator bottle that has an applicator tip with a twist off top. No need to even look for a scissors, they thought of everything.

After you color and shampoo your hair, you can apply the conditioner and leave it on for two minutes. I found this is necessary and it effectively brings out the depth of the hair color and produces shiny bouncy hair that is full and much easier to manage than before you started the process. The chestnut color seems perfect for winter and turns any gray hair into beautiful highlights with a subtle golden color. Leave on for up to 40 minutes to completely cover gray. I left this on for 30 minutes and was very pleased with the results.

~The Rebecca Review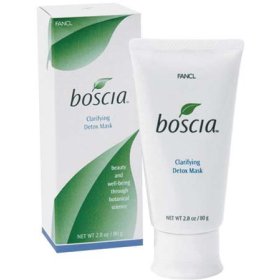 Skin Soothing Pore Reducing Herbal Mask , November 22, 2006

The pale green mask is smooth and slightly minty with ingredients to heal and soothe. The main ingredients include jojoba, willowherb, rosemary, green tea, peppermint and lavender.

The results of this mask are instantly apparent. Not only are your pores smaller after just one use, your skin has a translucent clarity and seems to have been renewed and enlivened from within. The anti-aging qualities of this mask can't be understated. This makes you look instantly younger and that is why I can highly recommend it to you. If your skin is irritated, this will soothe your entire complexion rather magically. This is due to the "Willowherb," an anti-irritant. Lavender and Peppermint purify and refine, while green tea revitalizes and protects.

With this mask you will renew your skin, cleanse it of excess oil and invite the kaolin clay and phellodendron bark to whisk away any impurities. Trying this product may make you curious about the rest of this line, created in Japan.

While I've been trying lots of Japanese skincare products, "Boscia" now has my full attention due to their herbal ingredients. They believe in a seven step program that includes: cleanse, special (masks), tone, treat (firming, antioxidants), moisturize, supplement (creative vitamins) and other treatments like daily hand revival therapy and orange and lavender blotting linens.

~The Rebecca Review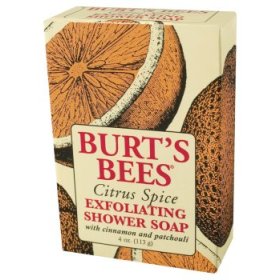 Burt's Bees Citrus Spice Shower Soap
Smoothes Skin Like a Dream, February 1, 2007

Over the years I've been impressed by quite a few Burt's Bees beauty products. This one is especially interesting in the way it exfoliates the skin. You can use this in the shower or bath as your secret weapon against dry skin.

It even works on the feet and the exfoliating granules are not overly scratchy and feel pleasant. This is a spicy soap with cinnamon, fir needle oil, lavender, cedarwood, clove, sage, bay leaf, orange peel, lemon peel, orange oil, lemon oil and patchouli.

One of the additional benefits (besides the healing essential oils) of this soap seems to be that instead of drying out your skin, it adds a protective layer of moisture.

If you enjoy this soap, you may want to look for the Peppermint Shower Soap, that also works well as a hand soap that won't dry out your skin.

The Burt's Bees Nourishing Milk & Honey Body Lotion may be the perfect lotion to use after this soap.

~The Rebecca Review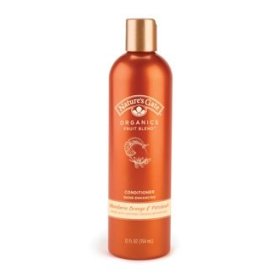 Mandarin Orange Patchouli Conditioner
Mandarin Orange Patchouli Bliss, December 26, 2006


If there is one conditioner that impressed me in 2006, it is the Nature's Gate Organics Fruit Blend Conditioner with Mandarin Orange & Patchouli. Every shower experience is subtly enhanced with a warm fragrance and slightly more than intoxicating essential oil mood.

This is one conditioner you will miss if you happen to use it all up too fast. The ingredients in this conditioner are especially interesting. Rose Geranium, Lavender, Lychee fruit, Persimmon, Mallow, Hops, Birch, French Roses, Aloe, Marshmallow Root, Horsetail, Wheat Protein and Jojoba Oil create a highly moisturizing and healing experience.

If you want a deeper conditioning, warm some olive oil to a pleasant temperature and blend in an equal amount of this conditioner. I was amazed at how glossy my hair was after this experience. So, this makes a perfect base for a deep conditioning experience or can be used as a daily indulgence.

~The Rebecca Review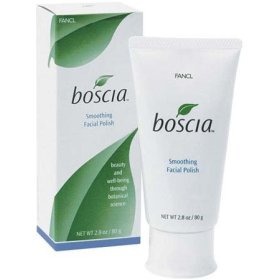 Soothing Exfoliation, December 27, 2006

Many face scrubs seem to focus mostly on exfoliation, but the Boscia Smoothing Facial Polish has extra dimensions of healing. This especially smooth exfoliating gel has natural Mannan granules (plant source) to polish away dull skin cells.

Willowherb calms any irritation while Jujube Fruit promotes cell regeneration. Powerful antioxidants and hydrating ingredients also nourish skin while essential oils make this very healing. Jojoba, Rosemary, Willowherb, Jujube Fruit, Marshmallow Root Extract, Calendula, Lemon Myrtle Oil and Geranium oil also help to balance the skin, promote circulation and protect against free radical damage. I like using this in combination with the Detox Mask.

Unlike many products that absorb oil or exfoliate the skin, Boscia does all this with no irritation! The healing products are especially pleasant to use and you may notice your skin responding very positively because you are not irritating your skin further, as other products tend to do. The Boscia line seems to have been created to gently soothe the skin into clarity.

~The Rebecca Review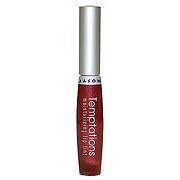 Silky Lip Tint, October 17, 2006

Jason has made a very tempting lip tint with ingredients to soothe and heal your lips. Coconut, Shea Nut Butter, Cocoa Butter, Sweet Almond Oil and Flax Seed Oil make this soothing, while Green Tea Leaf Extract and Marigold Flower Extract takes it beyond the ordinary.

Delicately flavored with a hint of peppermint, this makes you feel a little pouty. I may be imagining things, but my lips feel a little more plumped when I wear this lip tint. Your lips will look natural, but with a beautiful delicate strawberry shimmer. Perfect for every occasion, but especially moisturizing and protective for winter.

~The Rebecca Review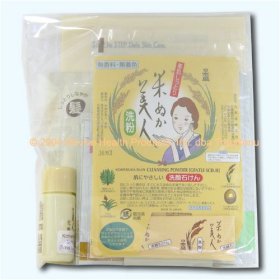 Komenuka Bijin Skincare Sampler
Skin Calming Set for a Weekend or Three-Day Trial, July 26, 2006

Perfect for a weekend vacation or as larger sample sizes, the natural products will make your skin feel moisturized and pampered. Rice Bran is the secret to these products and the results are immediately apparent in the texture of your skin. After just one to two uses, you start to notice a sense of calm and order descending upon your formerly sensitive skin.

If you have oily or combination skin, you may be amazed at how balanced your skin is and how you no longer experience the shine breakthrough in your makeup due to the initially drying aspects of other cleansers.

1. The Komenuka Bijin Facial Cleansing Foam is very economical and an eighth of a teaspoon is enough for a wonderful face cleansing experience. The ingredients include: Rice Germ Oil, Rice Bran, Coconut Oil, Seaweed, Aloe Algae, Ginkgo Biloba, Matricaria, Yeast, Perilla Ocymoides, Honey, Lithospermum and Fountain Water.

2. Follow the cleanser with the Komenuka Bijin Skin Lotion and you may wonder why you are suddenly catching the scent of SAKE. In fact, this cleansing toner does contain SAKE along with Rice Bran, Seaweed, Aloe, Yeast, Glycyrrhizate, Orange, Lemon, Matricaria, Algae, Luffa Cylindrica and Fountain Water. The toner completes the process of removing impurities and also has the added benefit of contracting the pores so they look smaller. Men may also enjoy this as an aftershave lotion. If the toner is not included, they normally include the NS-K Special Toner with even more healing ingredients.

3. The Moisture Cream goes a long way. The main oils are Rice Germ Oil, Jojoba Oil and Olive Oil. Vitamin E, Rice Bran and Aloe make this a skin-healing treat.

4. Eye Moisture Jell - Also contains apple acid, lemon, seaweed and loquat leaf. Smooths the delicate eye area.

5. Makeup Remover - A fragrance-free cream that removes makeup and mascara. Based on olive oil.

6. Two Cleansing Powder Packets - Deep cleansing grains turn silky and creamy when you add water.

7. The UV Cream is slightly tinted and waterproof. This sunblock also seems to even out skin tone. Could be used as a makeup base if you are looking for a more natural look. The cream is easy to apply and absorbs easily into the skin. You can apply this on its own or after the moisture cream and skin essence.

8. Skin Care Cream - A body cream that is very healing with jojoba oil.

9 & 10. Hair Shampoo & Conditioner - Thickens fine hair instantly. Removes buildup and leaves your hair feeling luxurious.

If you are looking for an easy way to try out the skincare system or you just want to take these products with you wherever you go (they are addictive), then I can highly recommend this and any of the Komenuka products. I love how calm they make me feel. These products cover all bases and whether you live in a cold, dry or humid climate, your skin will feel protected.

Other products to fall in love with:

The Skin Essence contains Mulberry that naturally lightens discoloration from sun damage and aging. The antioxidants help to revitalize the skin. This is applied before the cream.

Moisture Cream Silver - Super hydration with aloe, vitamin E and Rice Bran.

~The Rebecca Review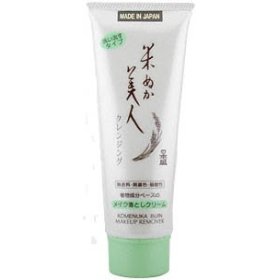 Essential Makeup Remover, July 26, 2006
Reviewer: The Rebecca Review

Once you try this you may not be able to live without it. The creamy texture and high efficiency of this makeup remover makes your cleansing routine pleasant and time effective. The Rice Oil and Olive Oil dissolve away makeup and mascara and interesting ingredients like towel gourd and coix seed make this a more exotic experience. Use this before the cleansing grains at night or if you are tired, the makeup remover can be applied and rinsed off with a warm towel.

~The Rebecca Review

Komenuka Bijin Cleansing Powder
Healing Skin Cleanser, July 26, 2006

There are only thirty packets, but each packet can be used two to three times. The powder in the packets is applied to damp skin and you may only need 1/3 of the packet at a time. The granules quickly melt into a deep skin cleansing foam. The ingredients are soothing and don't irritate your skin.

Main Ingredients:

Rice Bran Extract - Contains a complex balance of vitamins and minerals. Contains amino acids and lipoic acid - anti-aging.

Sorbitol - Found in fruit and used for healing and moisturizing.

Aloe Extract - Healing

Algae Extract - Detoxifies and helps to inhibit collagen deterioration.

Potassium dna - Conditions skin.

Potassium myristate - Cleansing agent

This luxurious face wash is easy to take with you on vacations, to the gym or you can keep a few in your purse. Once you try these, you may not want to live without them. I really like how the cleanser foams and how it soothes and renews the skin. You can see a difference after just one use.

The NS-K Komenuka Bijin Special Toner, Eye Moisture Jell, Moisturizer, Skin Care Cream and Moisture Cream Silver are also wonderful and leave you feeling comforted and calm.

The packets are easier to use at the sink and the cleansing
foam in the shower.

~The Rebecca Review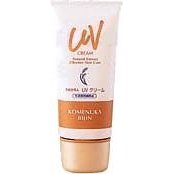 Komenuka Bijin UV Tinted Skin Cream
Year-Round Skin Protection - SPF 13, July 26, 2006

The UV Cream is slightly tinted and waterproof. This sunblock also seems to even out skin tone. Could be used as a makeup base if you are looking for a more natural look.

The cream is easy to apply and absorbs easily into the skin. You can apply this on its own or after the moisture cream and skin essence.

Ingredients: Rice Germ Oil, Rice Bran, Oryzanol, Aloe, Scutellaria Root, Natural Vitamin E, Rosemary, Linden, Microparticle, Titanium Dioxide.

~The Rebecca Review



Calming and Deep Cleansing Toner, July 26, 2006

Follow the cleanser with the Komenuka Bijin Skin Lotion and you may wonder why you are suddenly catching the scent of SAKE. In fact, this cleansing toner does contain SAKE along with Rice Bran, Seaweed, Aloe, Yeast, Glycyrrhizate, Orange, Lemon, Matricaria, Algae, Luffa Cylindrica and Fountain Water.

The toner completes the process of removing impurities and also has the added benefit of contracting the pores so they look smaller. Men may also enjoy this as an aftershave lotion.

~The Rebecca Review

New - with Honey Powder, July 26, 2006

Burt's Bees, famous for their natural beauty products, has now added honey powder to the already delicious lip balm, known for its fresh pepperminty flavor. It was with great intrigue that I decided to try the new version. Alas, it does not have the same tingly peppermint flavor, but is milder and has more honey mystique. The texture is slightly more grainy upon application because of the honey powder, but it quickly turns silky.

Here is a comparison between this product and the original version:

Beeswax Lip Balm - Ingredients: Beeswax, coconut oil, sunflower oil, vitamin E, lanoline, peppermint oil, comfrey root extract, rosemary extract.

A soothing treat for any time of the year, minty and refreshing. Smooth application with healing comfrey root. Made me an instant Burt's Bees fan. Needs to be applied more often.

Honey Lip Balm - Ingredients: Shea butter, almond oil, cocoa butter, coconut oil, beeswax, candelila wax, lanolin, comfrey root, honey powder, rosemary extract, vegetable oil, fragrance.

A slightly more nourishing formula that seems to last a bit longer and has appeal for dry weather. Seems to last a bit longer and has a richer texture once applied. Soothing comfort, perfect for outdoor life or applying before you put on lipstick.

The only solution for anyone who misses the peppermint flavor is to apply both at the same time. I like that we now have two options because I can use the honey flavor before applying lipstick and then apply a vanilla lip gloss. I could see an entire line of various flavors appearing. How about vanilla, chocolate and cinnamon?

~The Rebecca Review, wearing both at once

Products tested by a real girl living in the real world. I find
these products and then write about my experience.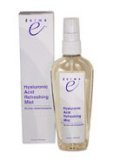 Cools, Refreshes and Moisturizes, July 26, 2006

Reviewer: The Rebecca Review

As a fan of Hyaluronic Acid (the pills also seem to work), I keep trying new products to continue the moisturizing and skin healing benefits. This green tea and aloe vera mist is especially cooling in the summer and looks like it will become an essential for hydration in dry weather.

Essential oils make this emotionally nourishing and Witch Hazel Extract makes it just slightly cooling and tingly. The Green Tea (antioxidant) and Aloe (healing and perfect in the summer) are a base for the Hyaluronic Acid and you may want to take this with you in a cooler to the beach or keep it in your purse on dry weather days to encourage the retention of moisture.

The spray is definitely more like a mist so you can use this over makeup or before you apply moisturizer. The spay nozzle has been made so when you spray once, it covers your entire face. Can also be used when you jump out of the shower like a moisturizing body spray.

Personally I think this has the faint scent of orange blossoms.

~The Rebecca Review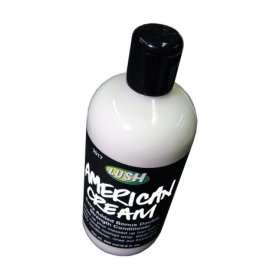 LUSH American Cream Conditioner
100 Star Beauty Product , March 3, 2006

The American Dream hair conditioner makes taking a shower or bath something to really look forward to, especially since using this product will not only scent the entire shower and bathroom, it will drift slowly and sensuously throughout the house with the shower steam.

The Lush products will make you want to stay in the shower and bath a bit longer and you will feel a little dreamy after using these products.

The American Cream Hair Conditioner works very well after the Rehab shampoo. The shampoo deep cleans and the conditioner leaves your hair silky and scented for hours and hours. If you use it at night, you may awaken to a delicious fragrance and ask yourself: "What smells so delicious?" No, it is not a freshly baked cake dripping with a spicy frosting, it is YOU.

Oh, as a last note - If you want to have a little fun (and what Lush product buyer doesn't?), you can use a tiny bit of Rehab shampoo to wash delicates and soften them with a little conditioner. (Also works if you put about 1 tablespoon into a Downy fabric softener ball and add hot water. My towels are all fluffy and so deliciously scented.)

~The Rebecca Review
Lush addict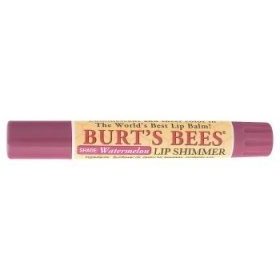 A Whisper of Watermelon, May 18, 2006

Burt's Bees is known for their delicious pepperminty lip products. Lip Shimmer is an exceptionally moisturizing lip balm with a sheer color and it contains peppermint oil, cocoa seed butter and rosemary leaf oil. . This works as well as the lip balm to moisturize and the watermelon shade is especially natural and works well with two other products I love.

For summer color and full lips, first use the DuWop Venom Gloss "love in a mist," then use the Bare Escentuals "fig" lipstick/liner to line your lips and then fill in with Burt's Bees Watermelon Lip Shimmer. There is no heavy lipstick feel and once you try this product, I can bet you will want every shade. I have my eye on Merlot and Nutmeg for the winter.

The Watermelon shade is a summer essential you can take with you to the beach, pool or to any outdoor activity where you want to look natural, but still wear makeup, like the Bare Escentuals foundation with SPF 15 sunscreen and Mineral Veil. These products will make your skin feel natural, healthy and your skin will glow with a natural luminosity.

~The Rebecca Review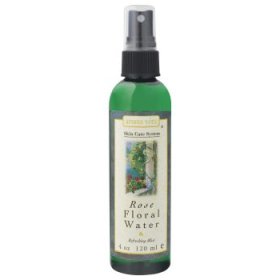 Honey Rose Scent, May 18, 2006

The Aroma Vera company knew exactly what they were creating when they selected the Rose essential oil for this floral water spray. Not only is the scent especially delicious, it reminds me of roses and honey.

The floral water is distilled from Bulgarian roses that are gathered by hand in the Valley of the Roses. It is a traditional recipe used for toning and rejuvenating the skin. If you are looking for the perfect rose floral water, this might be the one you have been looking for. It seems superior to other products because of the rose scent being so delicate and pure.

Other uses:

Add the floral water to face mask powders - like Burt's Bees masks that you have to mix yourself. Can also be placed in the refrigerator for a cooling skin treat. Take with you in your purse for a refreshing mist on hot summer days. Definitely the item you want when going to the beach or even just while styling your hair any day of the year. Spray on your hair before you use styling products.

Due to the high quality of this floral water, it will be fun to try additional variations. Aroma Vera is an essential oil world where you could truly lose yourself in floral comfort.

The Aroma Vera Pottery Pearl diffuser for essential oils is also adorable.

~The Rebecca Review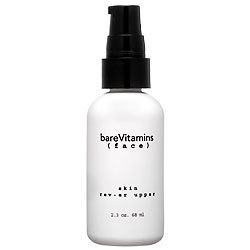 Bare Minerals Skin Rev-er Upper
Surprising Find, May 18, 2006
The Bare Escentuals makeup products are impressive and are enhanced by the use of the Bare Vitamins skin Rev-er Upper lotion. Salicylic Acid and Glycolic Acid clear up your complexion and help to exfoliate dead skin which then leaves the perfect canvas for the powdery mineral foundations. Calming Oat Kernel extract sooths the skin and leaves you with an even complexion. It seems they have all the right ingredients in this formula including Vitamin A and E. Use this alternately with Derma E Peptides Plus mixed with a little JASON Ester-C Hyper -C Serum (use at night) and you may notice your skin becoming more vibrant, fresh and smooth in a few months. This lotion is also included in the starter kits.

~The Rebecca Review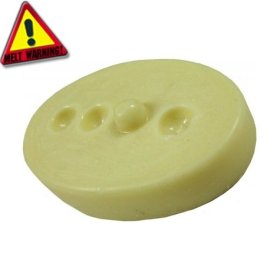 Most Sensuous Massage Bars in the World, March 3, 2006

After introducing this massage bar to my husband he rather enjoyed a massage. The massage bar can be used from the top of your head to your toes and he noticed that I didn't need to apply oils constantly. This bar allows you to relax with someone you love and is very comforting. As a massage product, it is very easy to use and even when it breaks into smaller pieces at the end, you can use the smaller pieces very efficiently.

The Lush massage bars melt over your skin and release exotic scents reminiscent of summer nights and flickering candles. If you are using this massage bar by yourself or with someone you love, climb into bed after a warm bath and you can use this like you would body lotion, except it is easy to apply from head to foot and you get the added benefit of massage.

This is much more sensuous than a massage oil. The way it slides over your skin like cocoa butter and the way it melts in your hand very slowly, but just enough, makes this a high priority on my shopping list. You may also fall in love with the American Cream hair conditioner and the Rehab shampoo.

My husband stole my Rehab shampoo and is now in love
with the massage bars. Don't be surprised if after
you spoil the one you love with a massage bar - they start
to act "in love" with you. The scents make you feel
good and the feeling on your skin makes you feel
more sensual and alive.

~The Rebecca Review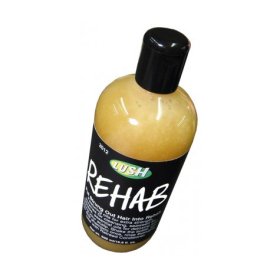 Luscious Locks, March 13, 2006

One sudsy washing of your hair seems enough, but you may be tempted to wash your hair again. The suds in the Lush products are especially sensuous and fun. Baths and Showers have never been as fun as when you use these products. LUSH shampoos and conditioners are above a salon quality and also contain natural ingredients and scents that are beyond delicious. This shampoo goes a long way so you can use a lot less.

This shampoo contains seaweed, enzymes for cleaning and essential oils to detoxify your scalp. This product also contains a lovely helping of pineapple, kiwi and mango juice. The peppermint, rose, lavender, almond, rosemary, olive and jojoba oil are especially healing. If there is a more perfect shampoo, I haven't found it. This shampoo is a true dream and contains everything you want for deep cleansing and scalp refreshing.

For softly scented and highly conditioned locks, use this conditioning shampoo and finish off with the American Cream. The entire bathroom will be scented and the fragrance will drift through the house. You will awake the next morning and your hair will still be wonderfully scented with Egyptian musk, honey water, vanilla, sage and lavender. The conditioner also contains fresh strawberries.

Also in love with:

Candy Cane Bubble Bath Bar
Ambrosia Shave Cream

~The Rebecca Review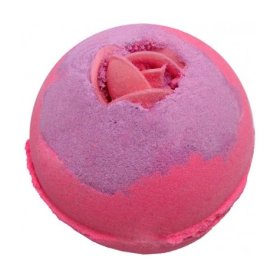 Magical Silky Soothing Bath , February 21, 2006

My first experience shopping in a Lush store was in Victoria, BC and it seemed a bit like a beauty bakery. You may go to Victoria to see the Butchart Gardens, but if you want to scent your world with floral and exotic scents, then this company has a lot to offer. You can truly surround yourself in natural bath bliss that is reminiscent of everything from freshly cut grass (the Jungle conditioning bar) to perfumes from the Mediterranean.

The Bath Ballistic is an explosion of heavenly scented pink bubbles that float about like flowers and then seem to relax into little tropical islands floating in a pink sea. The color is rose, but the scents are a blend of Synthetic Musk, Jasmine, Clary Sage, and Ylang Ylang. The rice paper flower in the center opens up and drifts around in the water like white rose petals.

After soaking for a while, you start to notice your skin being deeply moisturized and after your bath, you might notice you need to use half the lotion you normally would apply. If you try this at night, you will awaken the next morning warm, snuggly and still heavenly scented with essential oils. The wide range of feelings experienced after your bath may include everything from wishing to fall asleep in soft pink flannel pajamas to wanting a night of romance on the town (dimly lit restaurants with candles). Either way, you will be relaxed, happy and feel quite sexy.

The softness of your skin may inspire you to wear silkier fabrics, cashmere robes or look for a pair of pink marabou slippers and a chiffon baby doll.

A small sampling of delicious products arrived with this purchase and the solid Jungle bar was fun to use in the bath because it doesn't drip all over and really seems to adhere to each strand and by the end of your bath you will have silky skin and baby soft hair, reborn from a moisturizing treatment that includes ingredients like Cocoa Butter, Passion Fruit, Bananas, Kumquats, Ylang Ylang, Cypress and Vetivert.

Dreaming of trying the Butterball (Ylang Ylang, Synthetic Musk and Vanilla) and Think Pink (Lavender, Vanilla and Neroli Oil).

This is a true bath bliss find!

~The Rebecca Review

P.S. I always add a little sea salt to the bath...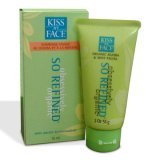 A more perfect face scrub, March 15, 2006

Kiss My Face Organics has numerous refreshing and helpful products, but this one tops them all. The fine jojoba and mint facial style product is easy to use because it adheres to your skin with a creamy consistency that remains in place while you scrub away skin cells and renew your complexion.

The delicious ingredients include Peppermint, Lemon Balm, Chamomile, Lavender, Rosemary, Eucalyptus oil, Camphor Oil and Bergamot Oil. After use, your skin will cool ever so slightly and that makes this a refreshing product you might enjoy in the summer months or anytime you want to refresh your senses with a mild peppermint face wash. This product is non-oily and perfect for all skin types.

~The Rebecca Review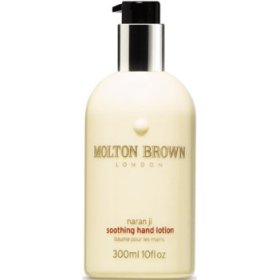 Deliciously Floral, February 9, 2006

Naran Ji is a calming sweet scent reminiscent of bathing in warm water sweetened with honey and covered with slightly spicy white blossoms from Moroccan orange trees. The lotion is not overly rich (more like a body lotion instead of a hand cream) and is perfect for wearing in warmer weather or after taking a bath with Neroli oil.

~ The Rebecca Review
All Jojoba Oil, October 17, 2005

Completely Gone. Erases Wrinkles like a dream. Use this on deeper lines to completely erase them. I love
this product for the reversal effect. If you can't use the serum due to the
macadamia nut oils, use this one, all jojoba oil.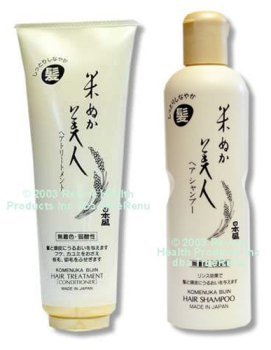 Komenuka Bijin All-Natural Hair Care Set
Strength and Shine, October 3, 2005


When I tried a sample of the shampoo and conditioner I had no idea that the next time I went to wash my hair, it would feel completely different. I had my hair up in a bun (I had put it up to workout) and when I let down my hair after it was dry it felt so much thicker and almost like I had more hair.

I was not quite sure why, but then I read about the strengthening effects of this shampoo and conditioner. My hair also felt so much cleaner and silky as if there was no build up and I had washed my hair in mountain spring water.

Ingredients in Shampoo: Water, Rice Bran, Rice Oil, Coconut Oil, Seaweed, Ginseng, Aloe, Wheat Powder, Swertia Herb.
Ingredients in Conditioner: Water, Rice Bran, Rice Oil, Coconut Oil, Seaweed, Ginseng, Aloe, Wheat Powder, Swertia Herb, Natural Vitamin E.

Since this product is relatively expensive, I may have to alternate it with other shampoos and conditioners, but it definitely works. The shampoo doesn't strip the hair the way other harsh shampoos do and I'm very impressed with the natural ingredients cleaning my hair so well. If you have fine or oily hair you may be especially impressed. You also only have to shampoo once, which saves time.

Results after one use:

Smoother Texture
Stronger Hair
Cleaner Hair
More Body - especially if you have fine hair

Looking forward to trying other products with rice bran. You can order a week's supply of this product to try. I think you will fall in love with the shampoo and conditioner.

~The Rebecca Review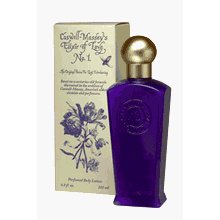 Caswell-Massey Elixir of Love Lotion
Delicate Lasting Fragrance, June 18, 2006

The Caswell-Massey catalog and website are filled with body healing lotions and sensuous potions.

The Elixir of Love perfume weaves a romantic web of scent with Jasmine, Lavender, Aremisia Absinthia, Egyptian Musk and Passionflower. It is comforting and sexy and makes you feel more relaxed and romantic.

The lotion is also made with shea butter, alove vera gel, calendula extract, comfrey extract, sage extract and meadowfoam seed oil.

~The Rebecca Review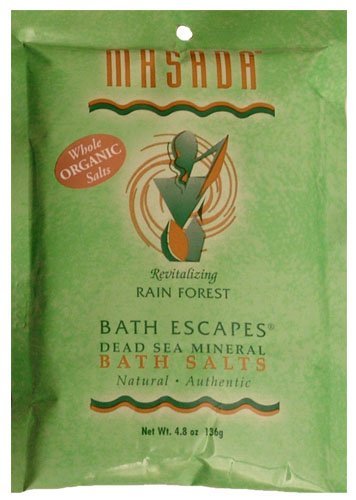 Masada Bath Escapes Rain Forest
Rain Forest Soak, August 29, 2005

Once you find the MASADA sea salts, you might want to try all the scented organic salts. The Rain Forest scent is a revitalizing blend of green grassy aromas. The natural essential minerals help to stimulate the circulation. As you sink into your own private Rain Forest bath you can escape into a pool infused with Dead Sea salts and emerge revitalized.

If you prefer unscented sea salts look for the MASADA Naturally Unscented Dead Sea Mineral Bath Salts. One capful seems to be enough for an entire bath and you can add in your own essential oil blends. I like Aroma Lands Sacred Blend or the Aura Cacia Rose Otto Balancing Blend for the skin healing properties. While your skin is warm, use the Caswell-Massey Elixir of Love Potion and drift into dreamy sleep.

Also look for bath gels and lotions:

Lavender & Bergamot
Peppermint & Tangerine
Lily & Jasmine
Vanilla & Orange Blossom
Grapefruit & Verbena

~The Rebecca Review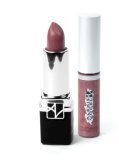 Look for Alexis Vogel online...
Luscious Strawberry Vanilla Shimmer, April 20, 2005

Putting on lipstick can help you think better...Even a short break of lipstick application
can allow your left brain to recharge and help you to solve your work problem more
effectively. Plus you look cuter! ~Cathryn Michon, author

My inclination is to lean more on the side of strawberry or romantic rose than plum when describing the color of this luscious lipstick and gloss. I think the gloss is definitely a more playful sexy summer pink than a more serious dark winter plum.

The Fever Lip Gloss is perhaps the most luscious and delicious shimmering vanilla gloss found on planet earth. The little brush applicator works better than most applicators and allows you to apply the gloss with more precision. The lipstick is long lasting and a little goes a long way. If you are using the gloss and the lipstick together you may find you only need a very light lipstick application.

This pairing of creamy lipstick with a shimmering strawberry kiss of gloss is perfect for all occasions, but especially for romantic evenings. Try applying the vanilla gloss before bed or anytime you want to add a little more sensuality and playfulness to your day. The vanilla scent is delicious and the gloss keeps your lips moisturized.

The Lily Foundation for light skin and the Muse Eyeliner crayon are also new favorites. The foundation covers perfectly and the eyeliner gives your eyes a soft sexy look.

~The Rebecca Review

P.S. The Er'go Passion Candles are a must for romantic evenings.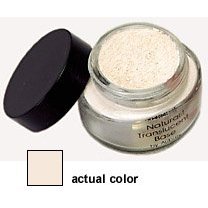 Natural Powder Finish, December 6, 2004

I've tried many products, but I keep coming back to this 100% natural translucent base because it doesn't interfere with the color of my makeup base. This goes on sheer and keeps your skin tone even. You can use this with the Silken Earth Makeup Powders.

Ingredients: Silk Powder, Cinnamon Powder, Aloe Vera, Henna, Allantoin and Natural Flower Oil.

This product won't clog your pores or harm your complexion and you can use it with any color makeup base because it goes on sheer. If you are allergic to other products, give this a try. I find it does not cause any allergic reactions and there are no artificial ingredients.

~The Rebecca Review

Amazing Little Secret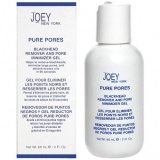 Lightly Does It, June 18, 2006

The product has been on my radar screen for years and finally I splurged and purchased one bottle. I could not believe that a gel could remove blackheads and reduce pores so I put off buying this product for years.

Well, I'm here to say it is more than true. Pores? What pores! The pores on my face reduced instantly and I could barely see the pores in my nose after using this product. What I saw in the sink was also enlightening. The gel is completely clear, but after you put this on your face it absorbs impurities and excess oil. You literally roll away dry skin cells and you end up with clean, smooth beautifully cleaned skin.

After using this product, wash your skin with a mild skin product and then apply a moisturizer. Your skin will finally be able to breathe again.

Great for use on the forehead, nose and chin. Go lightly with the product and it will last a long time. I have found that over time, you need less and putting more than a thin layer is not good for sensitive skin.

This product does contain Salicylic acid and it can be mildly tingly for a few seconds. Let the product dry and ten roll away impurities. Not for use in the eye area and best to use at night or 2 to 3 times a week.

Contains wonderful natural ingredients like Witch Hazel, Aloe and Fennel.

~The Rebecca Review

Yves Rocher


Bamboo Forests and Rose Scented Showers, August 9, 2005

For under two dollars you can't beat this sample pack. If you are looking for deliciously scented products and lots of perfume samples this is very reasonable. Products I received:

Hamamelis Moisturizing body Lotion - More like a body milk in texture and feels like a cooling gel. This product has witch hazel extracts and that is probably responsible for the tingly feeling. Nice in the summer! Nice to use after the Pur Desir de Rose Shower Gel.

Ode a L'amour - Rub this on your arms and you will fall asleep feeling as pretty as a princess. Lovely comforting floral fragrance that will help you drift into romantic dreams.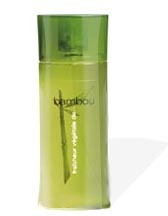 Bambou Eau De Cologne - A fresh unisex type scent reminiscent of cool water, lemons, limes and geraniums. Useful to wear outdoors because this may repel insects due to the ingredient: Geraniol. I might order a bottle for when I'm outdoors instead of using insect repellant because the fragrance is quite natural.

Yria - A romantic fragrance for weekend getaways. A blend of Rose, Jasmine, Sambac, Magnolia, Gardenia, Sandalwood, Vanilla, Tonka Bean and Patchouli.

Ode au Rêve - Dreamy spicy fragrance with hints of musk and sandalwood.

Botanical Anti-Aging Complex for Night
Cellular Renaissance
Lift Effect Youthful Contours Day Cream
Wrinkle Smoothing Night Crème with 10 botanical oils
Retinol Day or Night Crème

Ming Shu Body Lotion - A perfumed body lotion with the scent of a water flower.

Bio Specific Rehydration - Hyrating face cream. I liked using this on my hands and feet.

Bio Specific Rehydration - A toning face wash you apply with a cotton ball and then rinse off.

Impressive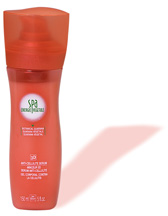 3D Anti-Cellulite Serum - Seems to work after one application. Tones and smoothes the skin on your thighs like a dream. I will be ordering a bottle of this product that is 14.50 for a 14 day treatment. This may be a must-have item for swimsuit season. You can also use it on your stomach and hips. Look for Item: 08658 at yves rocher

Pro-Retinol Anti-Wrinkle/ Anti-Blemish - Tingly day treatment with salicylic acid. Might be good for spot treatment.

Smoothing Foundation Lifting Effect - Contains Beech Bud. A very natural base that could be used instead of makeup base if you have a bit of a suntan already. Gives your skin a healthy natural glow and applies easily like a lotion.

The samples come with a catalog and lots of fun offers for free gifts with purchases. Like free zippered makeup cases and products for weekend getaways. So, really you get a 15-piece sample packet and I also found 5 trial size products.

Looking through the catalog - they have unique products like aromatherapy sticks. I seem to remember using the lavender effervescent beads when I ordered these products before.

Some of these products do contain Sodium Laureth Sulfate, Propylene Glycol and Mineral Oils. So while they say they are harnessing the power of plants by adding in pure botanical extracts, this may be a concern to anyone who wants to avoid those types of ingredients.

Not Tested on Animals

~The Rebecca Review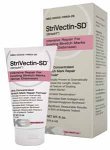 It Works! , April 21, 2005
Reviewer: TheRebeccaReview.com

"Strivectin-SD is much less expensive than surgery, but it's not cheap. Finally, for maxium efficacy, StriVectin-SD must be applied three times a day, every day for 4-6 weeks....StriVectin-SD works, but you have to use it. So unless you're committed to getting rid of stretch marks, don't waste your time, your energy, or your money."

After months of thinking about an incredibly large skin care purchase, I splurged and purchased the StriVectin-SD cream. If you have ever gained and lost weight or have been pregnant, then you know that you can get stretch marks and they never seem to go away. How do you heal your skin so they literally disappear? Well, to start with, you need a cream that will produce dramatic results in a short amount of time. Especially as Summer is approaching.

I gave this cream a one-month trial. You need very little because this cream is very concentrated. It seems to increase the skin's thickness and firmness, therefore making the depths of indented surfaces much less apparent.

Results you should see in 4-6 weeks:

Decrease in the actual length of the stretch mark
Decrease in the depth of the indented surfaces
Increase in skin smoothness, thickness and firmness

What is actually occurring?

The cream stimulates glycosaminoglycan and collagen synthesis. It will also correct irregularities in skin coloration. The Peptide solution helps to thicken the skin.

How often did I apply this?

Just one to two times a day. At first I tried to apply the cream three times a day, but found it was easier to remember to put this cream on after a shower and/or before bed. It seems to work very well with only two applications a day.

You may also find yourself using this on your face or on areas where you want to see a decrease in wrinkles.

Not for use by pregnant or nursing women. Consult with your dermatologist before using this product. Do ask your doctor if this product is right for you and start using it as soon as possible after pregnancy/nursing. You will be amazed at the results after 1 month. My main reason for using this product was due to weight gain and monthly weight gain. It seems to have been very effective and I will continue using the product over the long term for maintenance.

The ingredient list is long (a proprietary combination of skin firming agents, elasticizers and hydrators) but some of the main ingredients include: Sesame oil, sweet almond oil, Palmitoyl Pentapeptide-3, Algae Extract, Coneflower Extract, Licorice, Cocoa Butter, Shea Butter, Mango Butter, Peppermint Oil and retinyl Palmitate.

This product has been clinically proven to dramatically reduce stretch marks and you will find many additional uses for this product. Is it better than Botox? I have never used Botox, but I can say there was a definite reduction in facial wrinkles after a month of use on two main areas of my face.

What else does this product promise? It will reduce acne scars, burn scars, chicken pox marks and scars from old injuries. If you are looking for even faster results, go to your local esthetician and have a microdermabrasion peel. That will help this product absorb better and you will see even faster results.

I also just found the Derma E Peptides Plus Double-Action Wrinkle Reverse Crème. It also has the Palmitoyl Pentapeptide-3 and is perfect for use on your face if you are allergic to nut oils like almond oil. Once you realize the benefits of this ingredient, you will start to recognize the name in many skin products.

I would love to see them make this product in an oil-free formula for oily skin or at least a formula you could use all over your face if you have oily skin. Use sparingly and you shouldn't have a problem and it is great for areas of dry skin.
I now enjoy using this product on my body and the Derma E Peptides Plus product on my face.

~The Rebecca Review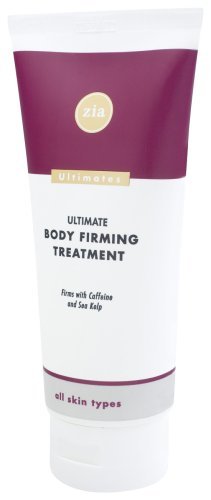 Ultimate Body Firming Treatment
Use This Daily and See Results..., June 18, 2006

It is very rare to notice results in the first use of any beauty product, especially one that promises firming and toning, not to mention minimizing the appearance of cellulite. While nothing seems to reduce cellulite like regular exercise, this is a perfect compliment to your exercise routine and it will firm up your entire body in all the right places.

I started using this and the first place I tried it was on my breasts, stomach and thighs. I immediately noticed results (the next day) in the firmness of my skin everywhere I had used this product. I also appreciate that this product is non-greasy which means you can use it without worrying about your skin breaking out from oily formulas.

The Botanical extracts firm and tone while caffeine and gotu kola help to minimize the appearance of cellulite. Pink grapefruit and marine algae help to aid detoxification.

The gel is cooling and absorbs fast. It is a bit like a scented aloe vera gel that tingles slightly upon application.

Ingredients: Aqueous Infusion of Gotu Kola, Echinacea Purpurea & Caffeine, Aloe Vera Gel, Licorice, Sea Kelp, Marine Algae, Yucca, Horse Chestnut, Gingko Biloba &Willow Bark Extracts, Retinyl Palmitate (Vit. A), Tocopheryl Acetate (Vit. E), L-ascorbic Acid (Vit. C), Sodium Carbomer, Sweet Fennel, Frankincense, Geranium, Pink Grapefruit and Sweet Orange Essential Oils...

I bought another tube of this product because there is no way I'm running out of this amazing product. I've already recommended it to a few friends and really look forward to smoothing this over my skin after a shower. It is truly magical and also contains Vitamin A and Vitamin C to nourish your skin. Try this, you won't be disappointed. Also works on upper arms or any other areas you want to firm and tone.

~The Rebecca Review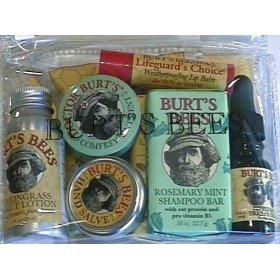 An Introduction to Natural Remedies, March 12, 2005


Burt's Bees has wonderful sample sizes to introduce you to natural remedies. These items relieve the discomfort of minor skin irritations from gardening or outdoor adventures. You may also want to keep a kit around for burns, bruises, stings and scrapes.

Lavender Mint Toothpaste - A tingly vegetable and chalk based toothpaste with ingredients like the oil of peppermint, spearmint and clove. Cranberry extract purifies and refreshes the gums while the bentonite clay scrubs and polishes your teeth. Worth trying if you are allergic to regular toothpaste. The addition of geranium oil and lavender was a pleasant surprise.

Res-Q Ointment - One of my favorite soothing remedies with a slightly medical scent. You can use this on bumps, bruises, burns, stings and scrapes. It is made with sweet almond oil, olive oil, beeswax, cocoa butter, wheat germ oil, vitamin e, lavender oil and comfrey extracts. Lavender heals the skin faster and vitamin E helps to prevent scars.

Lifeguard's Choice Weatherproofing Lip Balm - Perfect for outdoor sports in the summer or winter. Made with beeswax, coconut oil, sunflower oil, vitamin E and delicious things like peppermint oil. Also contains comfrey root extract and rosemary extract.

Hand Salve - This product produces feelings of elation for some reason. I think it must be the flower extracts. Ingredients: Sweet almond oil, olive oil, beeswax, vitamin E, comfrey extract, rosemary oil, lavadin oil, flower extract, eucalyptus oil. This is a greasy product that will seal in moisture and you can apply it at bedtime or before gardening.

Rosemary Mint Shampoo Bar - I've used this as a soap because of the oat protein that seems soothing to my skin. I also like the scent of the rosemary in the shower.

Feeling Flaky Shampoo - A total scalp and hair cleanser that is perfect to use every few weeks to wash away residue from other products. Makes your hair and scalp feel super clean and nourished. Especially good for a dry scalp in the winter.

And now for the highly scented product...

Poison Ivy Soap - A strong smelling soap, so best to keep this in a plastic soap container you would use for travel. This soap is perfect if you are outdoors in the summer and your skin gets irritated. Definitely a must while camping or after gardening.

~The Rebecca Review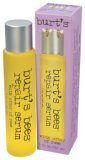 Attar of Rose, January 21, 2005

"Through the ancient process of steam distillation, the fresh petals of a million roses yield just sixteen ounces of the precious essential oil known as attar of rose."

Attar of Rose is featured in the Burt's Bees Repair Serum. A tiny trial size bottle (5 ml) can now be found in the Healthy Treatment Facial Care Kit, but after you try this product you might want a larger size for daily use.

This product supports skin repair and renewal and works to reduce fine lines and wrinkles. Borage and Evening Primrose oils help to promote healthy skin. The oils absorb quickly and soothe and heal the skin.

Ingredients: Rosehip seed oil, jojoba oil, lavender oil, vitamin E, evening primrose oil, borages seed oil, wheat germ oil, hazelnut oil, neroli oil, rose oil, calendula extract, green tea extract, beta carotene, tocopherol, vitamin C, vitamin A.

~The Rebecca Review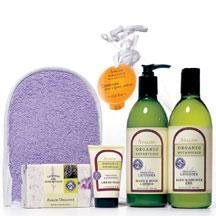 A gift any spa girl will love , December 28, 2004

Reviewer: TheRebeccaReview.com

If you are looking for a gift to make someone very happy, this is one of the best gifts anyone ever gave me. This is how I found out about the Ylang Ylang soap and body lotion.

Contents:

1 Bath and Shower Gel

Made with organic flower water. This is a wonderful product you will not want to run out of. It is not only healing for your body, but it lifts your spirit and makes you feel calm. This is such a high quality, it can also be used as a shampoo.

1 Hand and Body Lotion

After using the Avalon Ylang Ylang Glycerin Soap, this is the perfect compliment and it is especially healing in the evenings after a warm bath. I also like using this for its therapeutic qualities. You can rub some lotion on your hands and then hold your hands a few inches from your face for a heady aromatic experience.

This contains certified organic hydrosol that contains all the original energetic and therapeutic qualities of the lavender plant. This is the key ingredient in the Avalon Organics Botanical Line and it contains rich moisturizers and therapeutic pro-vitamins to hydrate, nourish and protect the skin.

Ingredients: Certified organic lavender hydrosol, certified organic extracts of chamomile, golden seal, green tea and yarrow, organic sea kelp extract, certified organic aloe barbadensis, sorbitol, vegetable glycerin, cetyl alcohol, stearic acid, panthenol, certified organic plant oils of borage, flaxseed, jojoba, sunflower sweet almond, ylang ylang essential oil, magnesium ascorbyl phosphate (Vitamin C), retinyl palmitate (Vitamin A), tocopherol (Vitamin E), allantoin, shea butter, naPCA, methyl/propylparaben and pure essential oils.

1 Glycerin Soap

Produces a soul soothing creamy lather. This product contains: Organic plant oils of palm (elaeis guineensis) and coconut (cocos nucifera), vegetable glycerin, sucrose, natural colorants of myrtle berries (myrtus communis) and hibiscus (hibiscus sabdariffa), and pure essential oils. Glycerin soap is a by-product of soap and the true test of a glycerin soap is its milky quality. Most glycerin bars fail this test and when you have tried many of the glycerin bars made with sugar and alcohol, you can tell the difference. So, the fact that this bar is milky instead of clear is a good sign.

This Glycerin soap is not made with large amounts of alcohol, which can make glycerin transparent. When that happens, you get a less moisturizing soap and it can be drying. Clear glycerin soaps are better for oily skin and the milky bars like this one are great for dry winter skin.

This luxurious soap can also make you feel a sense of harmony. Hibiscus is also known as Roselle and in the language of flowers, this name means consumed by love or delicate beauty.

1 Travel Size Cream Shave - Sample Size.

1 Bath Mitt - Good quality mitt that will last a long time.

Highly recommended as a gift that will give peace of mind (no animal testing) and soothes the soul. The Ylang Ylang oil is an exotic scent that can cause you to feel euphoric.

100% Vegetarian Ingredients. Look up additional fragrances. The Lavender scented products are also a favorite. Look up Avalon Gift Totes or Spa Collection to see all items.

~The Rebecca Review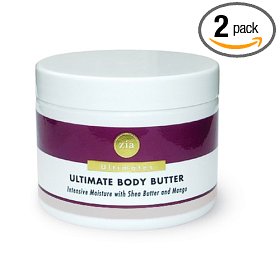 Healing Body Butter, December 29, 2004

Body butter is the perfect after-bath treat for your skin. Zia body butter is a combination of shea butter and mango butter blended into a smooth lemon yellow moisturizer that could become a hand cream essential. (The small sample container in the Spa To Go kits fits nicely in your purse.)

This cream is super luxurious to use in the winter. This is one of the few products with myrrh essential oil.

Ingredients: Infusion of organic aloe vera extract, organic ginko biloba extract, organic elder extract, organic chamomile extract, caprylic/capric triglyceride, stearic acid, glycerin, glyceryl stearate, safflower oil, shea butter, mango butter, polysorbate 60, stearyl alcohol, sweet almond oil, tocopherol, beta carotene, rosehip seed oil, cucumber extract, green tea extract, algae extract, sodium carbomer, lavender essential oil, myrrh essential oil, neroli essential oil, vetiver essential oil, benzoin gum, phenoxyethanol, methylparaben, propylparaben.

Zia body butter is a rich moisturizing cream that absorbs fast and leaves your skin looking smooth and deeply moisturized. Using this product after the brown sugar body buff and Lavender Clary Sage Body Wash takes smooth skin to entirely new levels. If you use these three products and take a salt bath, then you may reach spa nirvana.

~The Rebecca Review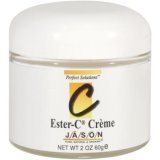 Contains Pine Needle Extract, November 2, 2004

When buying skin care products lately, I'm selecting items with antiaging ingredients. That would be a variety of antioxidants and healing herbal ingredients. This product has an impressive list.

Ingredients: Aqua (Purified Soft Water), Anthemus Nobilis (Chamomile Extract), Prunus Amygdalus Dulcis (Almond Oil), Helianthus Annuus (Sunflower Oil), Glycine Soja (Soybean Oil), Glycerin (Vege), Ester-C Liquid (Vitamin C), Stearyl Alcohol, Aloe Barbadensis Gel, Glyceryl Stearate, Symphytum Officinale (Comfrey Extract), Stearic Acid, Dimethicone, Pinus Palustris (Pine Needle Extract), Persea Gratissima (Avocado Oil), Panthenol (Vitamin B), Allantoin, Potassium Stearate, Retinyl Palmitate (Vitamin A), Alpha-Bisabolol, Oxybenzone, Tocopherol Linoleate (Vitamin E), Methylparaben, Beta-Carotene, Super Oxide Dismutase Liposome, Propylparaben, Tocopherol (Natural Vitamin E), Vitis Vinifera (Grape Seed Oil, Citrus Aurantium (Citrus Oil.).

Grape Seed Oil contains powerful antioxidants to limit free radical damage. The oligomeric proanthocyanins (OPCs) in grapeseed extract also strengthen blood vessel walls and reduce swelling. Chamomile Extract is known for its skin healing properties. Aloe helps the skin heal faster by stimulating the body's repair process.

I have to admit to seeing results after the first week of using this product. Needless to say I bought another container immediately. The Ester-C in this formula is eight times more effective than water soluble Vitamin C. That explains it! I have never seen my skin change so rapidly.

Benefits of this product:

Protects the skin by neutralizing free radicals
Promotes cell renewal
Boost Collagen
Moisturizes
Reduces the appearance of fine lines and wrinkles
Evens out skin tone - if you have sensitive skin, you might be rather impressed with
how smooth and even your complexion becomes.
Gives you a radiant complexion

JASON products feature only the finest food quality ingredients and they are a much higher quality than the chemical grade used by other cosmetic manufacturers. You can really tell the difference in the purity level.

For all skin types.

~The Rebecca Review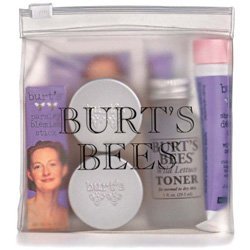 Burt's Bees Facial Sample Pack
7 Spa Products that will make your skin feel lucky, August 15, 2004
you have tried any of the skincare kits by Burt's Bees you will have already discovered some of their delicious and healing beauty products. Delicious because of their intoxicating scents and healing because of all the natural ingredients selected for their nurturing properties.

The kit also comes with an Herbal Glossary which has intriguing information about ancient secrets and mysterious traditions. The booklet contains information on marsh mallow, evening primrose, rosehips, royal jelly, parsley and chamomile. This kit contains:

Marshmallow Vanishing Crème - Delicious banana scented cream with a secret vanishing formula. Also contains mango butter.

Evening Primrose Overnight Crème - Rich, smooth and decadent with the addition of avocado oil. The Ylang Ylang oil makes this the perfect all-over body massage cream. It is less oily than a almond oil and just perfect for soothing skin after a warm bath. Ylang Ylang oil is also known for awakening passion. While the fragrance in this cream is not overly strong, the texture and fragrance will make you feel more sensual and it can also help to elevate the spirit and expand the mind.

Shea Dècolettè Crème - absolutely the most decadent cream ever made to date. I love the scent and it makes me feel dreamy and sleepy and it is perfect for an after-bath entire body treat. It is formulated for the neck, chest and bust area, but you might find yourself buying additional kits just so you can have the smaller size cream for your purse.

Royal Jelly Eye Crème - A tiny little sample of an overnight treatment. I've used this on my lips because it is so moisturizing.

Parsley Blemish Stick - A tiny glass jar with roller ball style application. Eleven ingredients soothe and heal the skin.

Pore-Refining Mask - Most amazing pore cleansing mask I've found to date! You mix the green powder with a little water or other liquids to make unique masks. An unforgettable skin experience because you will notice results after the first use and be back here ordering the larger size green clay mask. It is that good!

Rosewater Toner - delicate and fragrant.

If you are looking for a unique travel kit that will make you feel like you are spoiling yourself at a spa, this is the Burt's kit to buy. Although, I have to say that this kit does not contain the lemon meringue pie scented cuticle cream and it is just essential! So, fortunately, you then have to buy other kits. ;) Please see individual products for more detailed reviews and lists of ingredients.

~The Rebecca Review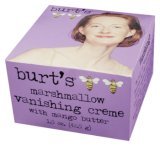 Burt's Bees Marshmallow Vanishing Creme
Delicious Fragrance, August 15, 2004

When I first tried this Marshmallow Vanishing Crème in a sampler kit, I purchased five more kits and then a 1.5 ounce glass container of this product. Can I say it is addictive?

Yes, I guess it does have a banana cream pie scent and the texture is similar to a banana cream pie topped with whip cream. To say this is decadent is an understatement. You will be very tempted to slather your entire body in a good helping of this cream.

Fortunately, it goes a long way and absorbs extremely well. In fact, that is why they call it "vanishing" crème. The ingredient list is impressive and contains rose water, mango butter, beeswax, grapeseed oil, rosehip seed oil, Vitamin E, marshmallow extract, willowbark extract, calendula flower extract, and a heady fragrance.

Grapeseed oil is one of the most powerful antioxidants and is high in proanthocyanidins, a group of bioflavonoids that are superior because they are water soluble. This ingredient also prevents skin cell damage caused by pollution and sun exposure.

"Marsh Mallow" is actually a pink flowering herb found in marshes and damp meadows. It has been used for centuries as a food and a medicine. The leaves and roots secrete an emollient fluid with healing properties for inflamed skin. In the past, people boiled the roots in wine to make a cough remedy.

I found this luscious creamy dreamy product to be healing for the body and mind. Not only will you feel comforted by nature, your skin will be baby soft and this product can be used for all-over body healing. The silver lid and glass jar have an unusually cute appeal.

If you love this product, you might want to try the Pore-refining mask, Evening Primrose Overnight Crème and the very unique parsley blemish stick. To take luxury to the next level, try the Shea Butter Decollete Crème on your feet, hands or all over your entire body. What an amazing line of products. They heal, protect and soothe your mind.

I'm still trying all the Burt's Bees products, and love how these products make me feel. They add a level of protection to your skin care routine and the clay mask I recently tried cleaned my pores like a dream.

~The Rebecca Review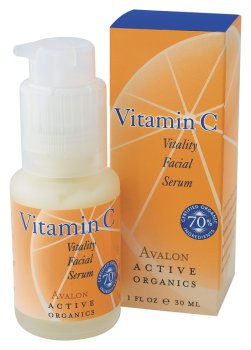 For Radiant Skin, September 21, 2004

Reviewer: TheRebeccaReview.com

After trying the Vitamin C Moisture Plus Lotion with SPF 15, I noticed that Vitamin C creams showed amazing results. My skin was tighter, firmer and looked more toned. IN fact, I felt that my skin looked younger.

This is perhaps one of the best anti-aging secrets around. At least when you apply vitamins topically, you can see fast results. This topical serum will improve your skin circulation, clarity, tone and even the texture. It will stimulate the production of collagen and elastin, especially when applied with an extra helping of aloe vera gel.

This is a highly concentrated formula. You will be tempted to use this all over your body. I put a bit of this serum with all my skin lotions for an all-over body treat. You can apply this before your face moisturizer or mix it in with your body creams.

This specific Vitality Serum has Activated vitamin C (Magnesium Ascorbyl Phosphate). This is a stabilized form of Vitamin C. It is a powerful antioxidant that defends against the damaging effects of free-radicals. Once you read about free-radicals in Stephen Cherniske's book: The Metabolic Plan, you understand the war you are in and your body needs assistance!

This product is not tested on animals and has 100% vegetarian ingredients! It will protect your skin from the signs of aging, stimulate cell renewal and make your skin look radiant.

70% Certified Organic Ingredients including: Botanical Infusion of Green Tea, Papaya and Cucumber, Aloe Vera, Magnesium Ascorbyl Phosphate (vitamin C), Vegetable Squalane, Tocopheryl Acetate (vitamin E), Panthenol (pro-vitamin B5), Rose Hips Extract, Borage Oil, Evening Primrose Oil, Allantoin, Cocoa Butter, Retinyl Palmitate (vitamin A), Ergocalciferol (vitamin D), Tocopherol (Vitamin E), Rose Essence, Xanthan Gum, Vegetable Glycerine, Sodium Citrate, Methyl/Propylparaben, Orange Oil, Beta Carotene

I've also noticed that the "orange oil" makes me feel happy. I think it lifts your mood a bit each time you use this product.

This product has a wonderful scent. I've also used Source Naturals Skin Eternal Serum which has a more lemon scent and is also highly recommended. Skin Eternal Serum also have Vitamin C, but has added products like alpha-lipoic Acid, Lavender oil and Chamomile Flower Extract.

I'd recommend alternating these two products for added benefit.

Also look for the Avalon Active Organics products containing their wonderful Lavender extracts. The Lavender products are scented like a lavender field and are the most pleasant lavender products I've found to date.

~The Rebecca Review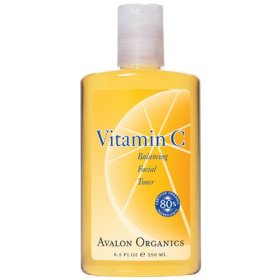 Soothing and Balancing
It is rare to find a toner that is non-irritating and does what it says it will. This toner does more than it says it does, which is why I'm now using the toner and face wash. Not only will this balance the oil/dry patches on your face, you can use this on other places of your body that need attention. It is perfect for sensitive skin and won't burn or irritate.

After cleansing with the Vitamin C Refreshing Facial Cleanser, you can use this product to encourage balance. I've seen some great results especially when I follow with the Avalon Organics Moisture Plus Lotion with SPF 18.

Ingredients: Magnesium Ascorbyl Phosphate (stabilized vitamin C), Certified Organic Lavender Floral Water (lavandula officinalis), Certified Organic Extracts of Chamomile (chamomilla recutita), Echinacea (echinacea purpurea), Ginkgo Biloba, Green Tea and Lavender (camellia sinensis lavandula officinalis), Papaya and Cucumber Extracts (carica papaya cucumis sativus), Certified Organic Aloe Barbadensis, NaPCA, Vegetable Glycerin, Salicylic Acid, Panthenol (pro-vitamin B5), Allantoin, Castor Oil (ricinus communis), Methyl/Proplyparaben, Pure Essential Oils.

The orange color and scent has me addicted. This product is also the best toner I've found for my combination skin type. I think the papaya has an exfoliating effect, so you may notice a bit of flaking of skin when you first start using this product. That is just the exfoliating process.

~The Rebecca Review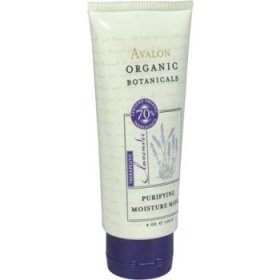 Good for Dry Winter Weather, September 21, 2004

After a trip on a weekend, my skin felt very dried out, so I came home and cleansed my face with a cream cleanser and then applied this mask.

I also find this mask can help to relieve dryness if you use it before you travel. Just, we don't always have time for such a luxury right before you leave in the morning. Unless, you put it on before you get in the shower.

I had never tried a purifying Moisture Mask, but realized regular clay masks are often too drying to be used on a continuous basis. So, when you want to purify and moisturize, this is the perfect mask.

It contains a blend of certified organic floral water with cucumber and green tea extracts to help replenish essential moisture. It does really calm the skin and soothe any aggravation. You will also feel calmer because of the lavender which has soothing and healing benefits.

I felt like a new person after using this product and it only takes about five minutes and then you just rinse it off with warm water and a wash cloth. Your face will just feel so relaxed, moisturized and calm. For added benefits, go find that cooling eye mask and your most calming CD!

A calming treat for the traveling soul.

~The Rebecca Review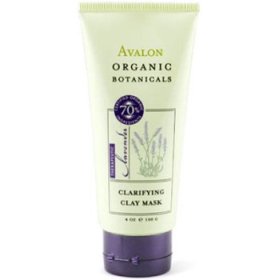 Creamy Cleansing Mask, September 21, 2004

The entire Avalon Organics line is completely soothing. These spa quality products contain lavender floral water that is just heavenly. The lavender in these products is the classic lavender fragrance.

This is a luxuriously creamy lavender scented clay based mask. The mineral-rich clay absorbs excess surface oil. Lavender (Lavandula officinalis) is quite therapeutic and helps to purify the pores, and stimulate healthy circulation. This product also contains copper and nourishing emollients to help replenish, firm and freshen your complexion.

The Ingredients are 100% Vegetarian and have not been tested on animals:

Certified Organic Lavender Floral Water (lavandula officinalis), Organic Kaolin Clay, Vegetable Glycerin, Glyceryl Stearate, Shea Butter (butyrospermum parkii), Certified Organic Plant Oils of Safflower (carthamus tinctorius), and Sweet Almond (prunus amygdalus dulcis), Sorbitol, Stearic Acid, Certified Organic Aloe Barbadensis, Cucumber Extract (cucumis sativus), Certified Organic Extracts of Green Tea (camellis sinensis), and Lavender (lavandula officinalis), Silica, Copper PCA, NaPCA, Tocopheryl Acetate (vitamin E), Retinyl Palmitate (vitamin A), Methyl/Propylparaben, Pure Essential Oils

To use, cleanse your skin and then apply a thin layer of the mask over your face, avoiding delicate eye area and lips. Leave on for 5 minutes and rinse with warm water. I often use this in the shower because it is just convenient and that way I remember to use it.

If you enjoy this product, I know you will love the CoQ10 Facial Cleansing Crème and the Vitamin C Moisture Plus Lotion with SPF 15. If you are looking for specialty skin care items, the Zia Natural Skincare line is also wonderfully spa like!

For the woman in you who deserves to be spoiled!

~The Rebecca Review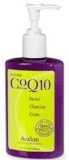 Heavenly Lavender Fragrance, September 21, 2004

CoQ10 is essential for healthy youthful skin. This naturally occurring nutrient is found in every living cell of your body, and provides the source of all cellular energy for building new cells and tissue for smooth, firm skin. As a powerful antioxidant, CoQ10 neutralizes free-radicals caused by sun and environmental exposure defending your skin against further damage.

This is the most delicious cleansing crème. Not only does it smell like a field of flowers, it is 84% organic. This soap-free formula is blended with CoQ10, lavender floral water, Aloe Vera and green tea to help prevent wrinkles and give you a wonderful cleansing experience. It is 100% Vegetarian and there is no animal testing.

They say to dampen your skin with warm water first, but I just put this straight onto my face before getting into the shower. It is soap-free so it won't dry out your skin. I've also used it as a moisturizing mask.

For a quick face cleanse try smoothing this luscious yet lightweight cream all over your face, just take a warm washcloth and wipe it all off. For a beneficial moisturizer, look up Avalon Active Organics Vitamin C Moisture Plus Lotion with SPF 15. It smells like freshly squeezed orange juice. In fact, the cream is very healing and you can use it anywhere on your body where you need healing.

Active Ingredients: Patented Coenzyme Q10 (U.S. Patent No. 4,654,373)

Inactive Ingredients: Certified Organic Lavender Floral Water, Herbal Infusion of Certified Organic Green Tea, Chamomile, Althea, Sage, And yarrow, Caprylic/Capric Triglyceride (from coconut), Stearic Acid (vegetable fatty acids), Certified Organic Safflower Oil, Shea Butter, Certified Organic Aloe Vera, Certified Organic Sweet Almond Oil, Certified Organic Rosemary Extract, Sorbitol, NaPCA, Tocopheryl Acetate (Vitamin E), Retinyl Palmitate (Vitamin A), Methyl/Propylparaben, Pure Essential Oils of Neroli, Bergamot, Mandarin, and Sweet Lavender

~The Rebecca Review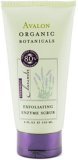 Gentle Enzyme Scrub, September 21, 2004


Avalon Organic Botanicals has created a rather smooth exfoliating enzyme scrub. This is a non-irritating product. In fact, the exfoliating granules are so small, they really are more of a secret ingredient. That makes this perfect for sensitive skin. It was interesting to see how well this product worked, when the gel looked so smooth. The fruit enzymes and gentle exfoliating granules do really smooth away all those dull surface cells.

Ingredients: Certified Organic Lavender Floral Water (lavandula officinalis), Certified Organic Aloe Barbadensis, Multi-Fruit Enzymes, Silica, Powdered Corn Meal (zea mays), Certified Organic Extracts of Chamomile (chamomilla recutita), Echinacea (echinacea purpurea), Ginkgo Biloba, Green Tea (camellia sinensis), and Lavender (lavandula officinalis), Organic Sea Kelp Extract (laminaria digitata), Methyl/Propylparaben, Pure Essential Oils

100% Vegetarian Ingredients

If you love lavender scented products, this will be a healing experience. Keep this in the shower for improved skin texture and clarity. If you are tired of dry flaky skin, give this a try.

~The Rebecca Review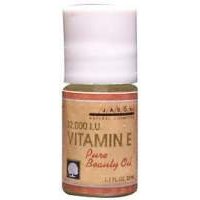 Vitamin E 32,000 IU oil with application wand
For Daily Use, June 18, 2006


JASON 32,000 I.U. Vitamin E Pure Beauty Oil has been a favorite for years because it has a little wand attached to the lid which makes application very easy. I use this on my lips
daily and on any place that needs extra attention.

If you want to take healing a step further, try blending this product with lavender oil or the Derma E Calm oil formula. Vitamin E is one of the most potent antioxidant vitamins around and it is essential to skin. It helps with the utilization of oxygen in the tissues, prevents free radical damage and can also act as a natural preservative in cosmetics.

Other Uses:

Dry Skin
Burns
Dry Lips
Wrinkles
Damaged Skin
Scar Prevention

~The Rebecca Review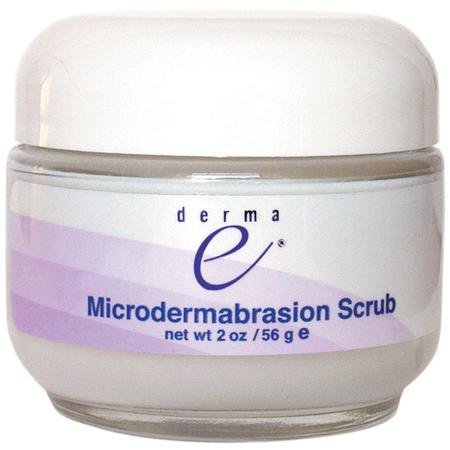 Spa Alternative that is Very Effective, July 29, 2004

When you consider the price of one spa visit, this cream is very affordable. Each time you use this product, you really only need a tiny amount to do an amazing job. The texture of this product is slightly finer than a regular exfoliating gel/cream. The results are dramatic. I have yet to see any other product remove dead skin cells quite so effectively in one application. To say the least, I was very impressed with this products performance.

Ingredients: Steam distilled water, aluminum oxide, silica, pumice, pearl powder, sunflower oil, cetearyl glucoside, glyceryl stearate, lime oil, lemon oil, orange oil, vegetable gylcerine, grapeseed oil, almond oil, caprylic acid, glycine, potassium sorbrate, jojoba oil, phenoxyethanol, methylparaben, xanthan gum, tangerine oil, tocopherol, lecithin.

What will you notice?

Improved skin texture
Immediate improvement in skin appearance
Diminished scars and wrinkles

You can use this state-of-the-art microdermabrasion scrub all over your body and this is a perfect scrub for awakening your skin and sloughing off dead skin cells. I've used many salt scrubs and while they have their unique purpose, this is a product that "seriously" removes dead skin cells that can clog your pores.

I was also impressed by the following Derma E face and body creams:

Tea Tree & Antiseptic Creme - Cooling cream that tingles.
Astazanthin and Pycnogenol - a great product for reducing inflammation.
Clear Skin 3
Psorzema Creme - relief from itching and flaking
Hyaluronic Day Creme
Cracked Skin Relief Creme
Alpha Lipoderm Alpha Lipoic/Green Tea

~The Rebecca Review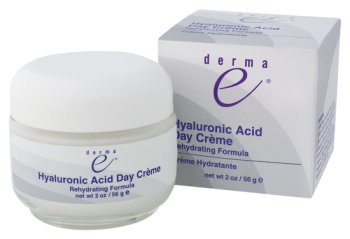 A Recent Breakthrough Crucial Molecule of Youth, July 14, 2004
In the years of youth the human body abundantly produces a special water-gelling molecule called HA that is largely responsible for producing these visible signs of youthfulness. That is because HA, a key component of collagen, is the body's natural "space-filling" molecule... ~Bill Sardi, researcher and author
I was using a sample of the Derma E Hyaluronic cream and had really never heard of hyaluronic acid, although I had heard of a village in Japan where people live for an especially long time. So, I was using this cream on a daily basis and after about a week, I took a second look in the mirror and my skin was literally "plumper" as if it was more hydrated and healthy. About a week later, an article about hyaluronic acid appeared (as articles often do when looking for answers).
Derma-E has a few products that are ahead of their time. My esthetician had not even heard of pycnogenol and I'm pretty sure that this product is also going to be new to her. These amazing discoveries seem to take years and years to filter down through our society and the fact that the product works so well, should mean everyone in the skin care industry is talking about it. Fortunately Derma-E is producing wonderful antiaging products that have dramatic results in a short amount of time.
Apparently this "HA" is also now available as a dietary supplement. The people in Japan who eat a sticky gelatinous root vegetable instead of rice have smooth skin, flexible joints and full heads of hair even when they are quite old. Researchers have finally concluded that they have unusually high levels of hyaluronic acid in their bodies.
So what will this cream do for you? Well, since it seems to plump up the skin a bit in a noticeable way, you will want to use this cream in areas where you want to visibly reduce the appearance of fine lines and wrinkles. Your skin will take on a smoother appearance and you might also find yourself hunting down the Pycnogenol and Hyaluronic Acid Eye Crème.
It has taken me years to finally find products that promise and deliver and Derma E is a line of natural skin care products that visibly change your appearance in a matter of weeks. They have obtained licensees to use proprietary ingredients and they also believe in adding antioxidants to their products.
Since these products are difficult to find in the stores, thankfully Amazon sells them and there are so many products to try. The Papaya Cleanser and Vanilla Bean Revitalizing Toner looks just delicious.
Products I've tried and loved:
Microdermabrasion Scrub - Salon Quality exfoliation right in your own home!
Astazanthin and Pycnogenol Age-Defying Moisturizing Crème
Cracked Skin Relief Crème
~The Rebecca Review
P.S. Drinking Aloe Vera Juice also seems to make your skin softer and you can mix it into a variety of
fruit juices. The taste becomes very mild after about two weeks. I actually have grown rather fond
of the taste of Aloe Vera after seeing great results.


Aromatic and Healing, January 8, 2004
Before you take your shower, moisten your body with warm water and then rub the salt/oil mixture all over your body. I'd avoid the face and neck. If the granules feel uncomfortable on your hands, you can wear a pair of latex gloves. This is also helpful when using the salt scrub to exfoliate your feet.
If you want an even more aromatic experience, you can mix some of this oil with your favorite essential oils.
This product should be used with a sense of caution. Put a towel down on the floor of you shower or bath before using this product. When you are dealing with oil in the shower, this is a good precaution and the towel is easily wrung out later and thrown in the wash. It is worth thinking about; otherwise you can risk falling in the shower.
You will also want to consider washing out the shower floor with a good scrub cleaner before stepping in again. I found this out the hard way after sitting in the shower and rubbing an oil and salt mixture all over. I could not get out of the tub and fortunately, my husband was kind enough to bring me a towel.
While humorous, I think caution is advised with this product.
A luxurious spa experience that will make your skin feel amazingly smooth and nourished. Especially wonderful in the winter!

Romantic Blend with Roses July 10, 2004

"Come away, O human child!
To the waters and the wild
With a faery hand in hand,
For the world's more full of weeping
Than you can understand."
~William Butler Yeats

Aura Cacia mineral bath is a blend of mineral-rich ocean and desert salts. There are a variety of mixtures each with their own unique 100% pure essential oils. These mixtures help to soften the skin all while the essential oils provide mind and body benefits. When you emerge from your bath, you feel refreshed and your skin is much smoother, especially if you also use a salt scrub.

Aura Cacia is the mineral bath of choice as it has various elements for the body, mind and spirit. Taking a bath with a Aura Cacia minerals is quite a euphoric experience, no matter which blend you choose.

Ingredients: Sodium Borate (desert salt), Sodium Chloride (sea salt), Sodium Bicarbonate (soda ash), Essential Oils (Lavender, Rosewood, Geranium, Rose Absolute).

This blend will make your heart feel light and your body warm and nurtured. The addition of rose petals and a book of poetry is optional, but definitely romantic.