Abundant Health 4 U The ultimate source for essential oils and how to use them.

Advantage Hair Products for Regrowth 1-800-720-4146

Afterglow Cosmetics Afterglow cosmetics offers a full line of all-natural mineral
cosmetics including loose mineral foundation powder, blush, eye shadow,
eye liner, lipstick and lip gloss.

Alba Organics

America's Doctor

A place to chat with a physician 24 hours a day.

Amerimark Source for Burt's Bees products. Look for the Lemon Butter Cuticle Crème!

Apothia Mistral Soaps, Supersmile toothpaste and Makeup kits.

Aubrey Organics They carry a silk powder to use in place of face powder.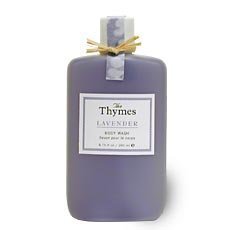 Thank You Mom! , October 29, 2005

My mother and I love this relaxing lavender body wash we first discovered at Molbacks near Seattle, WA. It is actually made in Minnesota, but you'd think it was from France. She just sent me a bottle as a surprise gift and I've been enjoying using it as hand soap because I ran out of my Jason lavender soap. You can refill your hand soap dispenser and every time you use this soap you will feel more relaxed and comforted by the lavender fragrance.

The healing ingredients include: Lavender Oil, Rosewood Oil, Clary Sage Oil, Violet Leaf Oil, Aloe Gel, Jojoba Oil, Honey and Vitamin E.

When you use this as a body wash, the scent lingers on your scent like a dreamy lavender powder. Also can be used for bubble baths or washing your delicates. Everything you wash in this from sweaters to silky lingerie will be scented with a powdery lavender floral scent that is very feminine and sensuous with a hint of spice.

~The Rebecca Review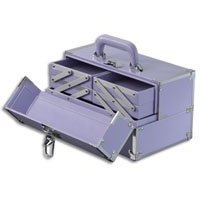 Aura Cacia Wonderful products for relaxation. Look for massage oils!

Avalon Natural Products Wonderful comforting skincare products.

Aveeno Wonderful skincare products like soothing lotions and soaps.

Bare Minerals Makeup based on minerals, natural ingredients.

Beauty Worlds A site which celebrates culture, animals and nature and presents fascinating essays on beauty.
Bigelow Chemists Products by Skyn, Biotherm, Le Couvent,
Dr. Hauschka, Lotil, Knotty Girl...and fun items like Arctic Face Mist.


Bliss World

Spa treatments just for you. Exclusive skin care brands like Remède.

Bloussant Increase your bust size or see other TV commercial products.

Blue Mercury Candles, incense and luxury hair products.

Boericke Amazing healing creams. Use these instead of cortisone creams!

Boscia.net/Oshop Anti-aging treatments without negative side effects. Preservative-free, botanically
based skincare. Receive a free sample and catalog.

Brownes Beauty Kneipp Herbal Baths and Dr. Brandt skin cleansers.

Burt's Bees One of my favorite sources for beauty products. They now sell their healing
beauty products at Amazon.com and I've been reviewing my favorites.

CalMax Magnesium, calcium and Vitamin C supplement with a lemon flavor. Martin can send it to you.

Comfort Living Baby items, back care, allergy relief, beds and mattresses, kitchen, home, personal care.

Cosmetics Cop Beauty product reviews.

Deep Seep Shop for bath products in lavender, geranium and rosemary scents.

Detox Call 1-800-426-3337 for a 4-step Detox program. Cleanse your body for better health.

Darcy Skincare Great face masks and a drying lotion for breakouts. Zaps them in a day!

DHC Popular Japanese skincare line

Dr. Weil Let Dr. Weil answer your health questions.

Earth Therapeutics Terry Covered Bath pillows and Loofah bath products.

Essential Oils A truly great source for all your essential oil needs.

Estee Lauder

Ask questions about makeup.

Feet Keep your feet beautiful. Call 1-425-641-6767 for Alzner Orthodics

Fresh Organic skin care bar which reduces oiliness and tightens pores.

Focus Contacts

Contacts to make you more beautiful.

Great American Products The place to find the newest information on health products.

Hanna Andersson Quality clothing for children and adults. Made with earth-friendly fabrics.

Health The Health Magazine website. Great helpful information and you can ask the editor questions.

Health A to Z Up to date information of health issues which affect your whole family.

Health Central Health advice from Dr. Dean Edel. Make a free personal profile.

Health Network

Information on alternative medicines.

Health Scout Live chat rooms and a daily news story about pertinent health issues.

Health Shop

Savings on vitamins, herbs and groceries.

Healthwell Log on to a healthier life.

Honey Medihoney has antimicrobial power.

Igia Epil-stop & Spray hair remover and other beauty and home products you see on TV.

Indigo Wild Soaps made with interesting ingredients like goat's milk.

Intellihealth Health news and articles.

Invisible Braces Straighten your teeth without braces.

Island Mist All natural herbal bath and body products.

Jason Great hair products and skin creams. The color enhancing shampoos are great! I love the Henna one.

Kiehls Delicious milk and honey scrubs and mango body cleansers.

Kelly Nehemiah Kelly can match up products to fit your needs. They use natural ingredients.

Very Well Very helpful information on health issues. There is an A-Z list of ailments and diseases
as well as an interactive question box that answers questions by giving you links to detailed articles.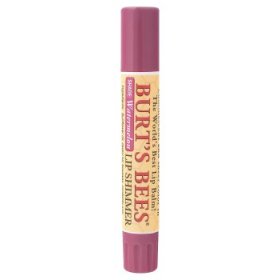 A Whisper of Watermelon, May 18, 2006

Burt's Bees is known for their delicious pepperminty lip products. Lip Shimmer is an exceptionally moisturizing lip balm with a sheer color and it contains peppermint oil, cocoa seed butter and rosemary leaf oil. . This works as well as the lip balm to moisturize and the watermelon shade is especially natural and works well with two other products I love.

For summer color and full lips, first use the DuWop Venom Gloss "love in a mist," then use the Bare Escentuals "fig" lipstick/liner to line your lips and then fill in with Burt's Bees Watermelon Lip Shimmer. There is no heavy lipstick feel and once you try this product, I can bet you will want every shade. I have my eye on Merlot and Nutmeg for the winter.

The Watermelon shade is a summer essential you can take with you to the beach, pool or to any outdoor activity where you want to look natural, but still wear makeup, like the Bare Escentuals foundation with SPF 15 sunscreen and Mineral Veil. These products will make your skin feel natural, healthy and your skin will glow with a natural luminosity.

~The Rebecca Review

Deepen your Hair Color and Add Highlights, September 5, 2007
Coloring your hair with henna can be a time consuming activity especially if you buy a block of henna. This coloring process only involves adding boiling water to powdered henna so it saves a little time. The instructions don't say how long to keep the product on your hair so my thought (after using other hennas) was to leave the henna on for two hours.

The instructions are very vague when it comes to the amount of water to add and I found that you only need about 2 ½ cups water instead of 3. To be honest the package of henna can be used for two applications. You may want to divide it in half and then start by adding 1 ¼ cups water to start. This would work well for shoulder length hair, but there is enough of the powder to also color long hair. Another thing that may cause concern is that the henna looks green when you mix it with water. As you keep this on your hair it actually turns a darker brown.

Putting the henna on your hair feels a bit like a mud mask and it has similar conditioning results. The instructions say not to wash your hair with shampoo right after coloring but I find that is the only way to really remove the product. Another idea that works well is to slather on some deep conditioner before trying to rinse the henna out of your hair. You may notice your hair seems more coarse the first day and then by the second it will be thicker, shinier and much more bouncy with added volume.

If you are wondering if this will cover gray the answer is no, however, it will turn gray hair into golden highlights. If you want to cover gray then you may want to look for the "Cover the Gray" product by Light Mountain Natural. I liked how this product turned the gray to highlights so I'll definitely use this henna again.

~The Rebecca Review

Create a Home Spa with
your own Beauty Product Recipes