A place to learn

A site to provide a link to culturally rich insights and information.

Ash

Tutorials and guides to become better students.

Birthday Express Time for a surprise party? :)
Boowakwala

A site where children can sing along with songs.
Buz Me Alerts you to phone calls when you are online. Free service.

Caregiver

An online magazine to support the care you give to others.

Clever Island Fun, interactive activities to help your child develop important reading and math skills.

Drs. Foster and Smith An extensive resource of supplies for your pets.

Egreetings A great way to stay in touch with friends and add some fun to their day.

Elder Web A resource while caring for an aging parent.

Evite Send out invitations here or try Sendomatic

Family Circle

Online information for families.

Family Education

Parent community dedicated to children's learning.

Fast Web Find out about scholarship programs.

Friendship.com.au. Deepen your Friendships.
Fun Brain

Educational games in eight subjects.
Fun School

Children's activities are geared to grade level

.
High School Hub

Homework, test prep for teenagers.

My Family

An online resource for connecting families.

One List Digital correspondence keeps you connected with friends and family.

Pets

Pet products and information on care.

Photo Loft A place to post images so you can share them with friends and family.

Photo Works No time to drop off your film. No problem. Send them in by mail.

Personalized Stamps Turn your favorite pictures into stamps.
Also see: www.photostamps.com (promo code: special)

Power School

Interactive school management site.

SandStar Family Entertainment Specially edited films for family viewing.

Toys Mart Toys, toys and more toys.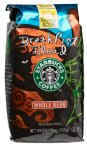 In the coffee cup of life, Friends are the special blend!
Distance never separates two hearts that really care. For memory spans the miles and,
in seconds, we are there. We hear the voice, we see the smile, and deep inside we know.
That friends remain a part of us wherever we may go. So we can visit anytime,
no matter when or where. For distance never separates
two hearts that really care. —Emily Matthews