The authentic ingredients needed to make Thai food may be ordered online from Thai Grocer or
may be found at a local Thai Grocer. I found this dish to be very aromatic and the lime leaves
add a flowerlike fragrance to this dish. It is very exotic and is like nothing
you have ever tasted. The lime leaves keep well if kept in the freezer.
Lemongrass
If you order the Lemongrass, you can also freeze it and it is used sparingly in this dish. It looks like a scallion, but is a paler green.
It thrives in the tropical climates of Southeast Asia. Lemongrass contains "citral essential oil" which is also well
known in aromatherapy. You could also use lemongrass in sweet and savory dishes where a lemony flavor is desired.
Thai Hot Chilies
I used four serrano green chilies I found at my local grocery store.
You could order Thai Hot Chilies if you are very brave.

Galangal
You can also use regular ginger or order "galangal" ginger. It is more lemony and peppery
than common ginger. It can also be frozen. I enjoyed serving this dish on Jasmine Rice.
It is also a fragrant rice and is great with this aromatic dish. Once you have discovered
a source for lemongrass it will soon become a favorite exotic plant you will want
to use in other dishes. When making this dish, I find that I only need to use
3/4 cup of the curry paste in the recipe. Save the rest of the paste in the
refrigerator to use the second time you make this dish.
Green Curry Paste
1/4 cup sliced green onions (about 8, just the white onion part)
1/4 cup seeded and sliced green chilies (about 4 chilies, I used serrano)
2 large cloves garlic, crushed
1 tablespoon fresh ginger root, peeled and grated with a ginger grater
1 tablespoon ground coriander seeds (you can grind the seeds in a coffee grinder)
1/2 teaspoon freshly ground Tellicherry peppercorns
1 teaspoon Fleur de Sel or sea salt
5 lime leaves, sliced
1/2 cup sliced lemon grass stalks (about 2)
2 loosely packed cups freshly sliced basil
1 cup tightly packed chopped cilantro
3 tablespoons olive oil
4 limes, zested and juiced
Rice

2 cups Jasmine Rice
3 cups water
Other Curry ingredients

4 chicken breasts, cut into bite size pieces
1 (14 fluid ounce) can coconut milk
1 tablespoon cornstarch
2 tablespoons water
1 teaspoon seasoning salt
Garlic salt to taste
Freshly ground pepper to taste
1. Put all the green curry paste ingredients into a food processor. You can use a
small processor and do it in batches or you can do it all at once in a large processor.
This will make about 1 1/2 cups green curry paste. Freeze half the paste and place
the rest in a large bowl and toss it with the raw chicken pieces so it can
marinate for 30 minutes.

2. Place the rice and water in a rice cooker and turn the cooker on.
(That is the easiest part :).

3. Take out a large sauté pan or a Wok and add a little oil to the pan.
Fry all the marinated chicken at once. It won't really brown,
but will cook fairly quickly.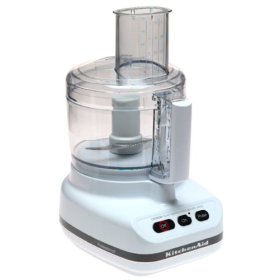 KitchenAid KFP650 11-Cup Professional...
4. Add the coconut milk and cook a bit longer, 5 minutes or so. Mix the
cornstarch and water and add a bit of the hot coconut liquid to the cornstarch.
Then, quickly stir it back into the pan. This will give a nice thickened sauce.
If you prefer the sauce to be a bit thinner (like at the Thai restaurants), then you
can omit the cornstarch. Taste the sauce and season with seasoning salt,
garlic salt and pepper to taste.
5. Serve over hot rice and enjoy the exotic taste of this dish.
I recommend spring rolls for an appetizer with this dish. They are wonderful
dipped in a plum sauce. You can also order a green sauce if you don't have
time to make the fresh green paste. Making the green curry paste is really
fun if you love to cook with fresh ingredients.

Makes 4-6 servings.
* This recipe has been adapted for American cooks from a recipe by Jamie Oliver.
Here is Jamie's Cookbook: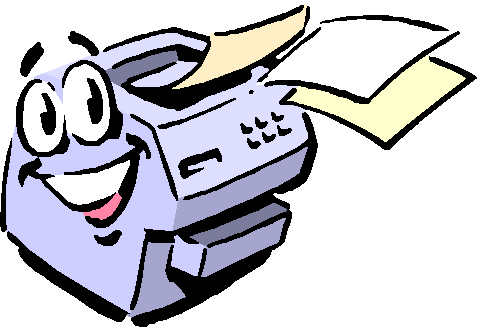 Click here for a printable version